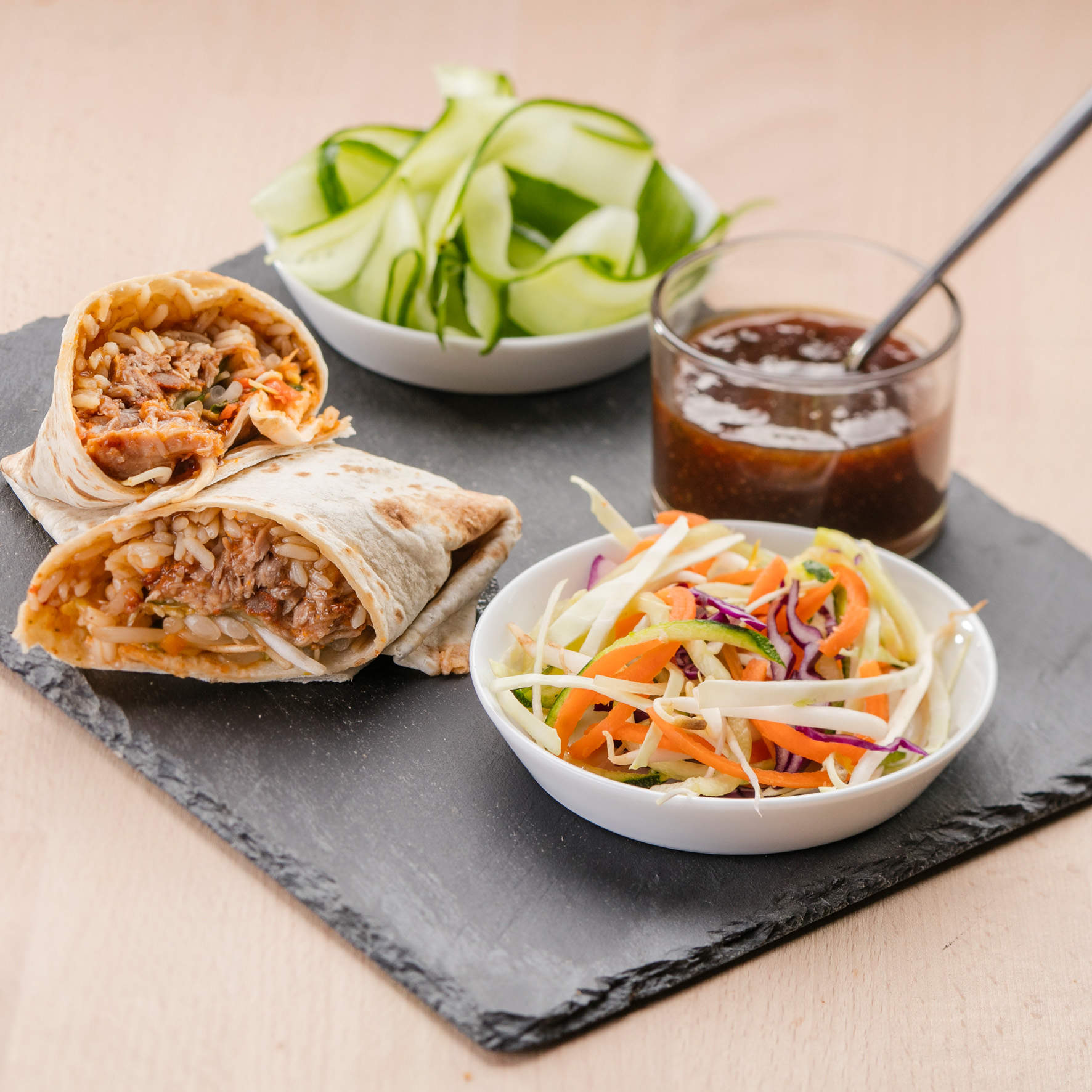 Snack menus can be a great profit generator helping to tide drinkers over and keep them on-site for longer, and because they can be served throughout the day and tempt customers who aren't in the market for a main meal. If they're impressed, they may well return and try from the main menu. Emma Page reports on some of the best bar snacks on the market.
"A great bar snack menu covers all the bases – from small nibbles that can be eaten at the bar, to more satisfying, hearty snacks and sharing dishes," says Lion Sauces brand ambassador Ben Bartlett (AAK Foodservice).
Spicy and strong flavours will drive drink sales. "Salty, carb heavy and deep fried foods that go well with a pint of beer are an essential part of any great bar snack menu. Traditional pork pies and scotch eggs can be served with a simple dressed salad and wholegrain mustard on the side. 'Dude food' classics –  a bowl of ribs, or chicken wings smothered in buffalo sauce, and served with salty blue cheese dressing on the side also go down well.
A bar snack menu is a good format to offer innovative and contemporary dishes. It should also reflect the appeal of world food. "Customer expectations have never been higher– and taking steps to elevate the offering as part of a premium snack menu can help to set an outlet apart from the competition," adds Bartlett. "Deep fried battered and panko crumbed pickles or padron peppers, served with some Chipotle Mayonnaise or Ranch Dressing for dipping make exciting alternatives to traditional nibbles. Columbian empanadas are an exotic, easy to make alternative to the cornish pasty and work really well served with a Mexican Adobo Hot Sauce or Habanero Hot Sauce."
According to the 2016 Horizon Menu Trends Report, Mexican street food became an established trend in 2016 – little surprise, therefore, that listings of burritos on menus have tripled since 2010. "Easy to make, cheap to produce and adaptable, they are a true all-day option" says Craig Dillon, head of Foodservice at Tilda UK.
"What's more, with the rise of gluten-free diets ensuring you have an option for gluten-free consumers is hugely important. Rice is one of the foods least likely to cause allergies, making it first choice for those who suffer from gluten intolerance or coeliac disease. By simply using a gluten-free wrap, burritos allow coeliacs to enjoy a substantial meal."
Mizkan has identified a growing consumer appetite for more exotic sauces and relishes to accompany traditional sandwich flavours. Interestingly, 77% of those surveyed would be willing to try a new condiment in a foodservice environment – rising to four in five for over 30s. Four in five of those surveyed are familiar with at least one niche sauce, including Wasabi (54%), Teriyaki (53%) and Sriracha (19%). Interestingly, this was even the case for sauces that aren't as widely available on the high street, such as Kimchi (17%) and Sushi-Su (14%).
Fish fingers offer a quick, hot and tasty sandwich filling on snack menus. "Add a slight twist with streaky bacon, tomato, avocado and a spoonful of mayonnaise to make a fish flinger club," says Adrian Greaves, foodservice director at Young's Foodservice. "Or what about scampi? Simply reheat  from frozen in three minutes."
Nigel Phillips, country sales manager UK & Ireland, Lamb Weston, says snackers look for quick and shareable options. The company's frozen potato concepts can be tailored to the time of year, time of day or even day of the week with simple variations to revitalise the menu. "Potato Dippers, for example, are the perfect accompaniment to a warming cheddar and cider fondue, or Sweet Potato Shoestring Fries with smoked bacon and cheese make a great addition to any menu on Bonfire Night," he adds.
Sandwiches define the quintessential English lunch or snack, and with a bit of creativity, they can be a fantastic sales driver. Speciality Breads' managing director Simon Cannell says: "Our Sabaroso flatbreads have been a hit this summer, with chefs using them as a blank canvas to create all manner of creative snacks.  They're incredibly versatile and can work with an array of on-trend world cuisines from middle eastern to south American.
"Individual products such as our focaccia rolls, ciabatta slippers, Kentish huffkins and pan rustic rolls always perform well for sandwiches and have the versatility to work with and complement a range of hot and cold fillings from classic cold cuts to something a bit more Hollywood like a grilled flat iron steak, venison, crayfish or lobster."
"Most consumers would not know that our breads come as a frozen product as they are all hand finished and frozen immediately after being baked."
Of course a huge number of drinkers, and those going on to eat a meal, will always just fancy a bag of crisps. Walkers' core range Cheese & Onion, Ready Salted, Salt & Vinegar, Prawn Cocktail are worth 24% of all savoury snacks. The top four brands (Doritos, Squares, Quavers and Wotsits) are worth 40% of total foodservice single snacking sales. Quavers is the top selling snack SKU in foodservice.
Walkers also accounts for 70% of 'Better For You' sales – Walkers Baked, Sunbites and Snack a Jacks account for 57% of sales with Baked growing at 22%. Recently redesigned, Market Deli is growing at an incredible 71% in the out of home market.
Alex Albone, founder of Pipers Crisps describes premium crisps are one of the best-performing types of snack in the on-trade at present, having almost doubled their penetration in less than five years.  "Look for a range of flavours that accompany a wide variety of drink choices.  For example, these days, crisps aren't just for beer drinkers; flavours such as thyme and rosemary work really well in premium crisps, and are a perfect match for great gins.
"Always place packs in clear view, on or behind the bar and train staff to use every drink sale as an opportunity for cross-selling your snacks," adds Albone. "Offer a point of difference – don't offer something that's available in every supermarket – and use the brand on menus.
"Also, recognise the increasing importance of healthier eating and the fact that growing numbers of people are choosing to follow a gluten-free diet, either because they are gluten intolerant or suffer from coeliac disease. Look for a range of premium crisps that is gluten-free and preferably also wheat-free and barley-free."