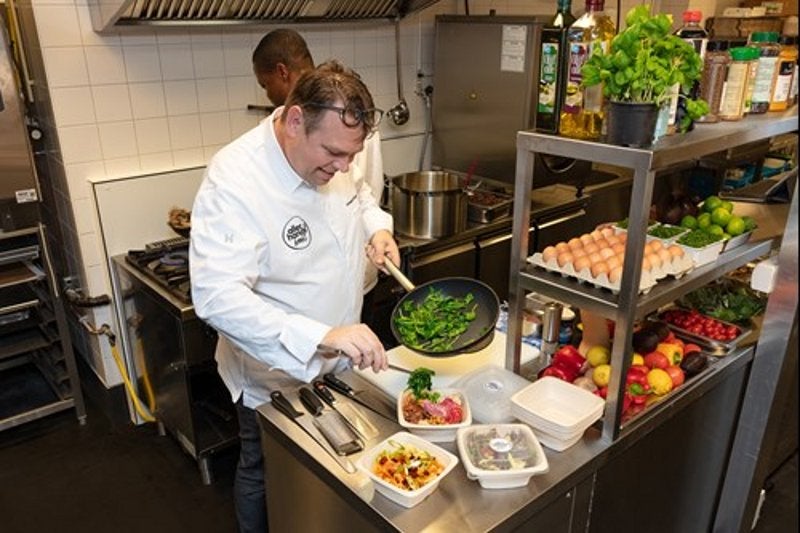 Dutch supermarket chain Albert Heijn has unveiled is Allerhande Kookt service to offer home delivery of hot meals to customers throughout Amsterdam.
As part of the new service, the company will offer menu items created using recipes from its omnichannel cooking platform, Allerhande.
The retailer has partnered with Dutch delivery platforms Deliveroo and Thuisbezorgd.nl to deliver food to customers.
Albert Heijn Commerce executive vice-president Marit van Egmond said: "We are seeing an increasing demand among our customers for good home-cooked meals as they would prepare them, without actually having to do it.
"The dishes that you would normally cook yourself, we can now make for you."
"This is exactly what we are offering with our new service called 'Allerhande Kookt': the dishes that you would normally cook yourself, we can now make for you and you will get them nice and warm on the dinner table within half an hour."
All the recipes offered by the platform will be prepared by the company's chef-led kitchen team in Amsterdam West using the brand's online recipe database featuring items such as rendang with sliced beans, basmati rice, mushroom risotto and stew with celeriac and chorizo.
According to the company, all the menu items will have at least 200g of vegetables. Salads, drinks and desserts options are also available.
Recently, the company has introduced the Bakery Café and the Deli Kitchen concepts in its stores, as well as convenience brand, AH to go, in a move to offer more food service options to customers.