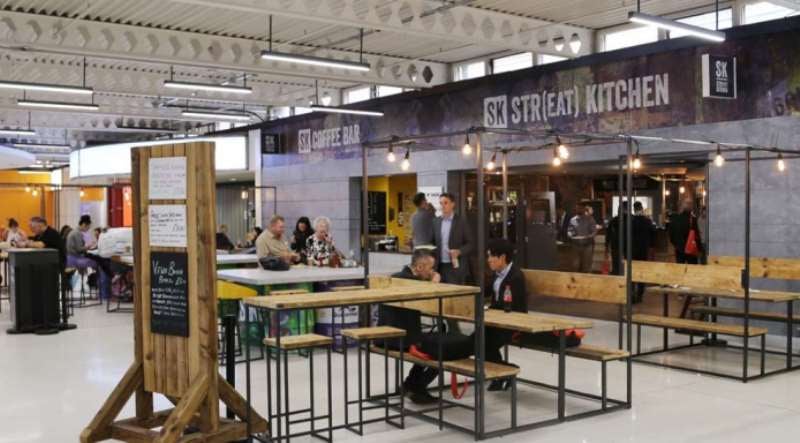 British event caterer Amadeus has introduced new food and beverage concept, Str(EAT) Kitchen, at the National Exhibition Centre (NEC).
The new location is part of the catering firm's development plans to offer enhanced catering experience to exhibition visitors.
The NEC will now feature various high end franchises and in-house concepts within the exhibition halls and on the public concourses.
Str(EAT) Kitchen concept features themed stalls to offer various street food choices created in-house by the company's chefs.
Menu items served at the location include premium grilled sandwiches, tacos, chicken karaage along with a range of vegan menu items created using high protein alternatives.
The location also features a café bar to offer artisan coffee and craft beer on tap to customers.
Amadeus food and beverage director Marc Frankl said: "Street food is one of the fasting growing market segments – recognising this trend within the industry, we looked at ways in which street food could be incorporated into the catering offering at the NEC.
"We have set Str(EAT) Kitchen up to be agile so that the menu development process can take place in just two weeks, from initial scoping through to being sold at the venue.
"With everything created by our talented team of chefs, this allows us to innovate, be creative and truly authentic like the street food vendors we have taken inspiration from."
Amadeus (NEC) general manager Kane Bridgman said: "While we wanted to introduce theatre and excitement to the NEC's F&B offering, we also couldn't lose sight of the things all exhibition visitors want when it comes to food and drink: quality, speed, variety and value for money."
Last month, Amadeus added a premium pizza brand Barrel & Stone on the Piazza side of the NEC, expanding its retail F&B outlets portfolio.