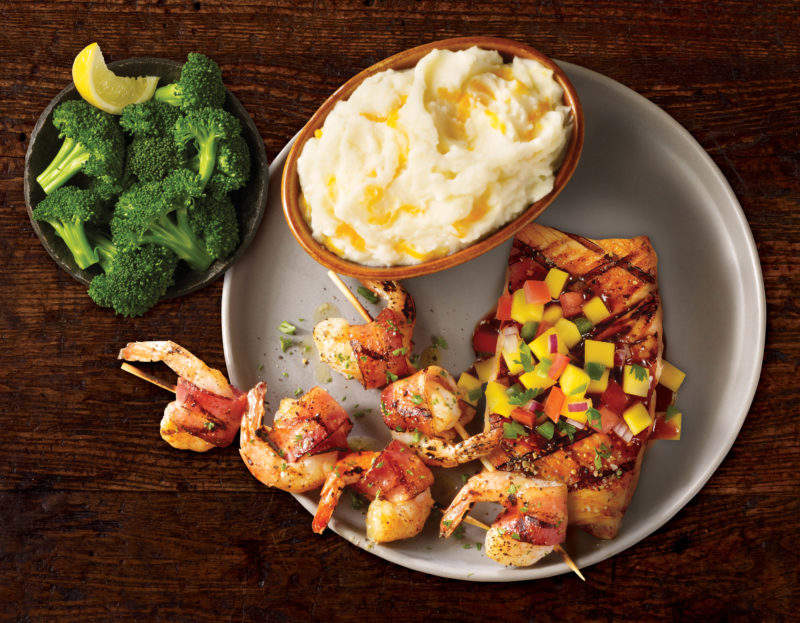 American casual restaurant chain TGI Fridays is set to introduce its new Fire-Grilled Meats menu, as part of the brand's strategic efforts to reimagine its menu.
More than half of the brand's menu had undergone a complete makeover last year, resulting in increased sales of 15% within the elevated categories.
By the end of this year, TGI Fridays has plans to enhance its entire menu and improve quality with a focus on fresh and all-natural ingredients.
The brand's new offerings under Big Ribs on the Fire-Grilled Menu, include a 6-ounce premium centre-cut sirloin, 14-ounce bone-in New York strip, dragon-glazed salmon, bacon-wrapped grilled shrimp and parmesan-crusted chicken.
In addition, menu upgrades include new and improved sides like crispy brussel sprouts, baked Mac and cheese and giant onion rings.
Fridays chief marketing officer Stephanie Perdue said: "Any iconic legacy brand must continuously evolve to stay relevant and successful. As such, Fridays is focused on being a unique dining destination, which means offering high-quality, craveable menu items you can't find anywhere else.
"Innovation isn't the end product. Innovation is a culture grounded in a strategic vision and willingness to take risks, which in this case means investing in our menu and offering those premium items at a price point that our guests not only find valuable but keeps them coming back for more."
In 2017, the brand introduced new rebuilt Fridays Burger Bar, leading to a 15% increase in sales from the Burger Bar menu, which now includes the protein-based Beyond Meat Burger.
Established in 1965, in New York City, the brand operates 890 restaurants in 60 countries.