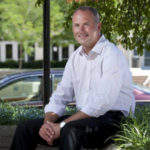 American pizza delivery company Papa John's International has promoted its franchisee Steve Ritchie to chief executive officer.
In his new role as CEO effective from 1 January 2018, Ritchie will lead Papa John's global development and facilitate the brand's marketing, digital and customer experience evolution.
Ritchie stated: "By focusing on our team members, we will deliver the world-class experiences our customers deserve. At Papa John's, any opportunity is achievable if you dedicate yourself to putting your best foot forward every day."
Papa John's chairman and founder John Schnatter will continue to help the company deliver product quality and customer satisfaction.
Schnatter said: "I am so proud of Steve – he has excelled at every job he's ever held at Papa John's – from being an hourly customer service rep, to a delivery driver, store general manager, director of operations, franchisee and most recently president.
"With 120,000 Papa John's corporate and franchise employees, Steve will put the spotlight on our pizza and the most important ingredient – our team members. We couldn't have a more proven leader to guide Papa John's through its next stage of growth."
Ritchie joined Papa John's in 1996 as a customer service representative and took over as a franchise owner and operator, and subsequently served in increasing leadership roles. In 2014, he was promoted to chief operating officer.