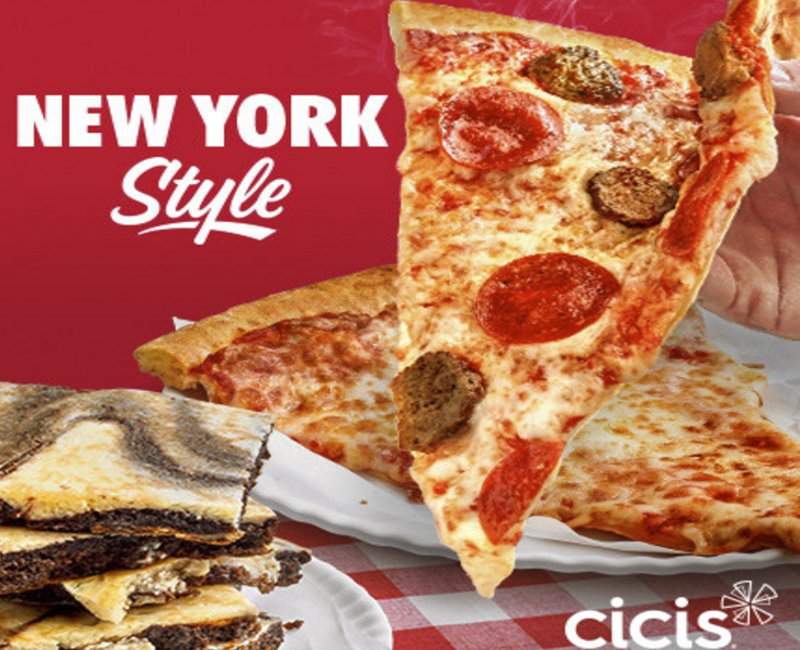 American buffet restaurant chain Cicis has introduced new New York-style pizzas and desserts to its menu, which will be available for a limited time.
The offerings include two New York-style pizzas and a New York-inspired dessert with Cheesecake Brownie Swirl.
The two new extra-large 16-inch thin, crispy crust New York-Style pizzas are available in meatball pepperoni with a new slightly sweet sauce and classic 100% real cheese.
The desert, Cheesecake Brownie Swirl, is made with thick swirls of creamy cheesecake baked into rich, fudgy brownies.
Cicis chief marketing officer Billie Jo Waara said: "We want to offer our guests a flavour journey with no limits, and our next destination is New York – the mecca of pizza.
"Our guests desire exciting experiences of foods they may not get the chance to enjoy. But with our New York-style pizzas and dessert, our guests can enjoy the food and flavours of a New York getaway – all included on our unlimited buffet for just five bucks and change."
Cicis, which was founded in 1983, Irving, Texas, invented the buffet restaurant concept to offer its guests with unlimited pizzas, pastas, salads and desserts at more than 430 of its restaurants in 32 US states.
The pizzas are available in a wide variety, including traditional crust and flatbreads. Cicis' menu offerings are for dine-in, to-go and catering.
The chain was ranked as No. 1 in "most craveable pizza chains" by Technomic.