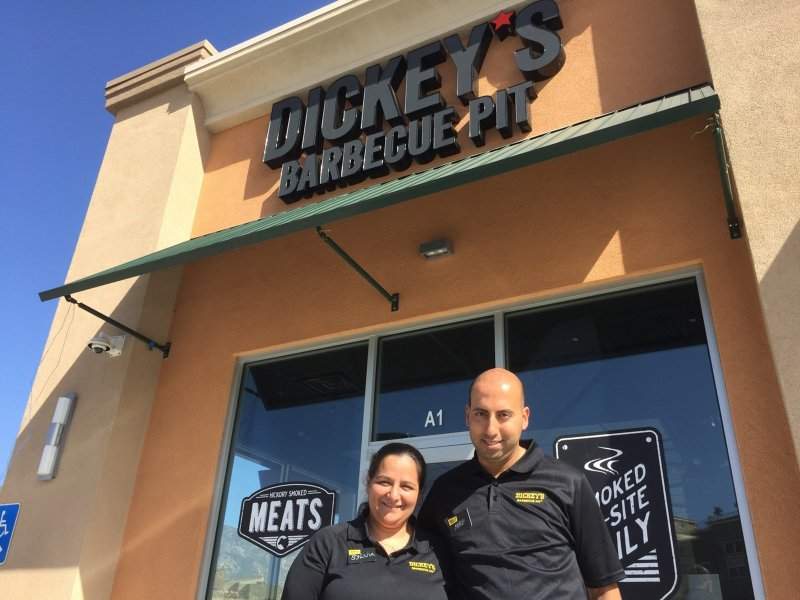 American restaurant chain Dickey's Barbecue Pit has opened in a new location in San Bernardino, California.
The restaurant will be owned and operated by new Dickey's franchisees Mike, a veteran in the restaurant industry, and Sylvia Gebrael.
Dickey's Barbecue Restaurants CEO Laura Rea Dickey said: "At Dickey's Barbecue Pit, we pride ourselves on serving each and every guest authentic, Texas-style barbecue.
"We are truly thankful for passionate franchisees such as Mike and Sylvia who make owning Dickey's Barbecue Pit worth it."
The new restaurant is the first Dickey's location to be opened by the Gebraels and as part of celebrations customers will be treated to "four weeks of delicious specials and giveaways".
Franchisee Mike said: "A good, fast-casual barbecue option is something that we do not have in San Bernardino."
In a separate development, local entrepreneur Kiran Momin opened the second Dickey's Barbecue Pit location in the Houston area, Texas.
Meanwhile, local businessmen Dan and Luke McKinnon revealed plans for two Dickey's Barbecue Pit locations in Muskegon, Michigan, this year.
Founded in 1941 by Travis Dickey, the Dallas-based restaurant is a family-run barbecue franchise that currently has operations in more than 550 locations in 44 states.
Offerings at the fast casual concept restaurant include several types of meat that are still slow smoked on-site and home-style sides with 'No B.S. (Bad Stuff)'.