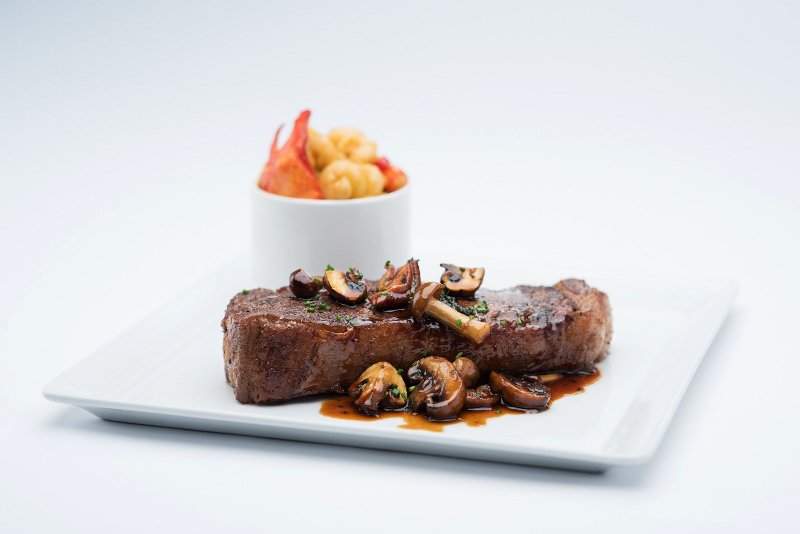 American upscale restaurant Roy's Restaurants has introduced new menu items which combine the Hawaiian heritage and fusion cuisine.
The three new menu entrees include Asian Stuffed Chicken Breast served with coconut black rice and Thai curry peanut sauce.
A 14-ounce USDA Prime New York Strip Steak served with Lobster Mac and Cheese and Thai basil wild mushroom cream sauce and Moroccan Spice Grilled Swordfish served with edamame farro, baby kale and yuzo soy truffle vinaigrette are the other items.
Roy's corporate executive chef Gordon Hopkins said: "Roy's is a culinary experience that merges French, European and Asian cooking styles in a way that is perfect for today's fresh approach on elevated gastronomy."
Each of Roy's chefs is known for infusing their own creativity with local ingredients to suit the local community's tastes and preferences.
Hopkins added: "The Chef's Creations menu, which replaces the Chef's Tasting Menu, will change frequently so that each restaurant can bring our guests an ever-changing mix of seasonal favourites and brand new creations."
Roy's was founded by culinary pioneer Roy Yamaguchi in Hawaii in 1988. Seventeen of Roy's Restaurants in the US are owned by Dallas-based OS Pacific, a subsidiary of restaurant operator SSCP Management.
SSCP Management owner, philanthropist and Dallas entrepreneur Sunil Dharod said: "Gordon's culinary expertise combined with his understanding of the heritage and vision for Roy's is the perfect combination to ensure we remain grounded in the culture that has made Roy's such a spectacular culinary experience throughout the world."