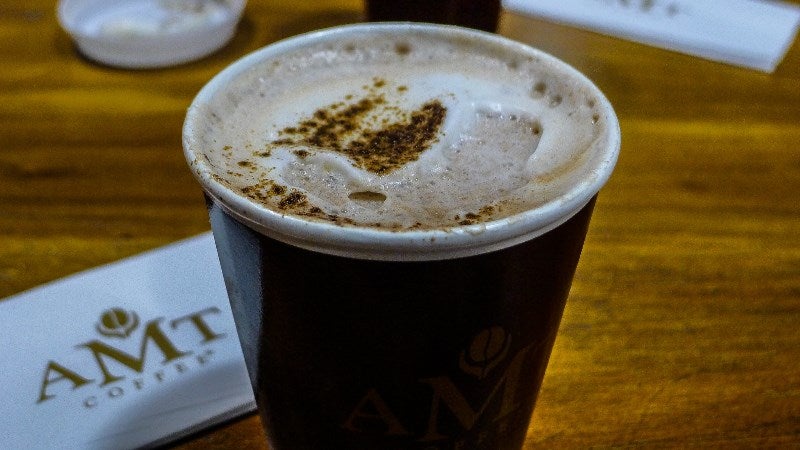 UK coffee chain AMT Coffee has partnered with global point-of-sale (POS) provider Epos Now to deploy its software and hardware solutions in a bid to streamline business operations and reduce costs.
As part of the deal, Epos Now has launched more than 80 devices across AMT Coffee's locations in England and Ireland.
Leveraging cloud technology, the new solutions will manage stock, coordinate reports and process day-to-day operations across the coffee chain's locations in airports, railway stations and hospitals.
Epos Now global business development director Edward Johnson said: "AMT Coffee was using a legacy point of sale system, meaning they weren't leveraging cloud-based technologies.
"We offered a solution that was not only a good fit with their brand, we were also able to eliminate the costs they were incurring using separate ePOS and stock management solutions.
"Our end-to-end stock management and robust reporting capabilities were a major factor in AMT choosing Epos Now."
"Rolling out Epos Now has been one of the easiest projects to undertake."
Launched in 1993, AMT Coffee offers a range of coffees, hot chocolates, steamers, smoothies, chillers and milkshakes using 100% biodegradable cups and lids.
Like this it offers a range of Viennoisserie pastries, gourmet muffins, delicious brownies, butter shortbread, gourmet soup, sandwiches and grilled to order toasties and paninis.
AMT Coffee information technology manager Jamie Stables said: "Rolling out Epos Now has been one of the easiest projects to undertake. Once we did the leg work with configurations, going to site and installing has been easy.
"The iPad EPOS system has cut down install times from about six hours (with old suppliers) to about an hour and a half, meaning we have been able to install new tills in three sites a day with just one team.
"The support and help from Epos Now has been great, we haven't needed them often, but when we have, it's been first class and very quick turnaround to fixing our problems."
Epos Now designs was launched in 2011 and offers electronic POS solutions to support customers and their businesses.