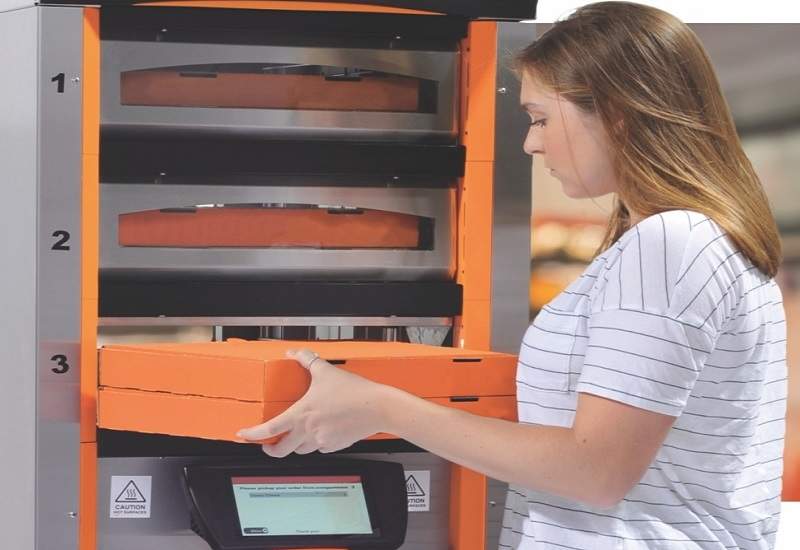 US-based self-serve automation company Apex Order Pick-Up Technologies has unveiled a device for the restaurant and foodservice industries, which is expected to deliver better pick-up experience for mobile order customers.
Called Apex Hot-Holding Device, the heated order pick-up station is equipped with self-serve automation technology and has two-sided design for rear loading of orders enabling restaurant staff to focus on order preparation.
The company has partnered with US-based pizza chain Little Caesars to develop this device.
Apex founder and CEO Kent Savage said: "The instant, overwhelming popularity of mobile order and pay apps and online ordering has created significant order pick-up issues for the restaurant and foodservice industries.
"As QSRs look for a solution that makes order pick-up as easy as mobile order and pay, we knew the solution must address employee- and customer-facing issues."
The device is designed to integrate with existing mobile apps enabling customers to place orders and make payment using their smartphone.
After order completion, restaurant staff will place the order in heated compartments and the device will send a notification to customers.
Customers are required to input the code received from the device to open the compartment and take the order.
The company noted that the device is suitable for pizza and a variety of hot food, including chicken, ribs and prepared meals.
Headquartered in in Mason, Ohio, Apex offers self-serve automation technologies for use in retail, restaurants and the foodservice industries. The company has presence in Australia, Germany, Poland, the UK and Latin America.