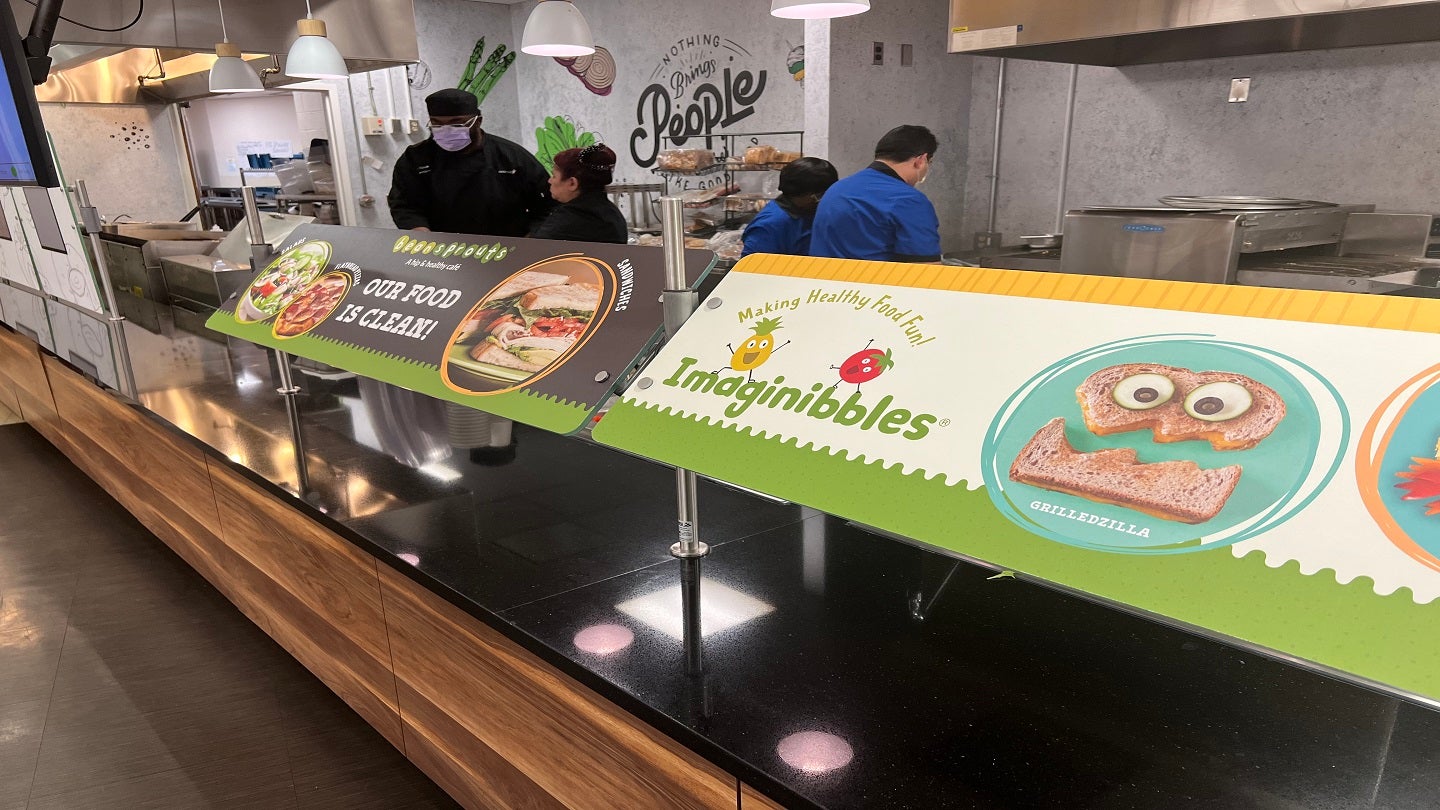 US-based foodservice and uniform services provider Aramark has signed a new national brand agreement with café chain Bean Sprouts.
The first location under the partnership was opened last month at Children's National Hospital in Washington, DC.
Aramark Healthcare+ was recently contracted by Children's National to provide clinical nutrition services and patient and retail dining.
Bean Sprouts was selected to open the store at the hospital under the contract.
Aramark Healthcare+ president and CEO Bart Kaericher said: "We are pleased to offer Bean Sprouts as an innovative retail option, particularly for children and their families who are in the hospital.
"When kids are sick and families are feeling great stress, every interaction counts in helping to make the time in the hospital more manageable."
Bean Sprouts offers a full menu for adults with offerings such as salads, sandwiches, and flatbread pizzas.
Its signature Imaginibbles kids' menu is designed to inspire children to eat wholesome foods.
The Imaginibbles menu includes 'Crocamole', a crocodile-shaped avocado filled with hummus dip and carrot fangs, and 'Spaceadilla', a chicken quesadilla that resembles a rocket.
Bean Sprouts co-founder Shannon Seip said: "Our goal is to spark kids' appetites for yummy, good-for-you food; and delight grown-ups with a happier mealtime.
"Bean Sprouts is a natural fit for children's healthcare, and we are thrilled to make our debut at Children's National."
The café chain was co-founded by Shannon Seip and Kelly Parthen in 2007.
Bean Sprouts operates in family destinations such as children's museums, zoos, and science centres across the country.
Aramark provides food, facilities, and uniform services to educational institutions, companies, sports teams, healthcare providers, cultural attractions, and municipalities in 19 countries worldwide.