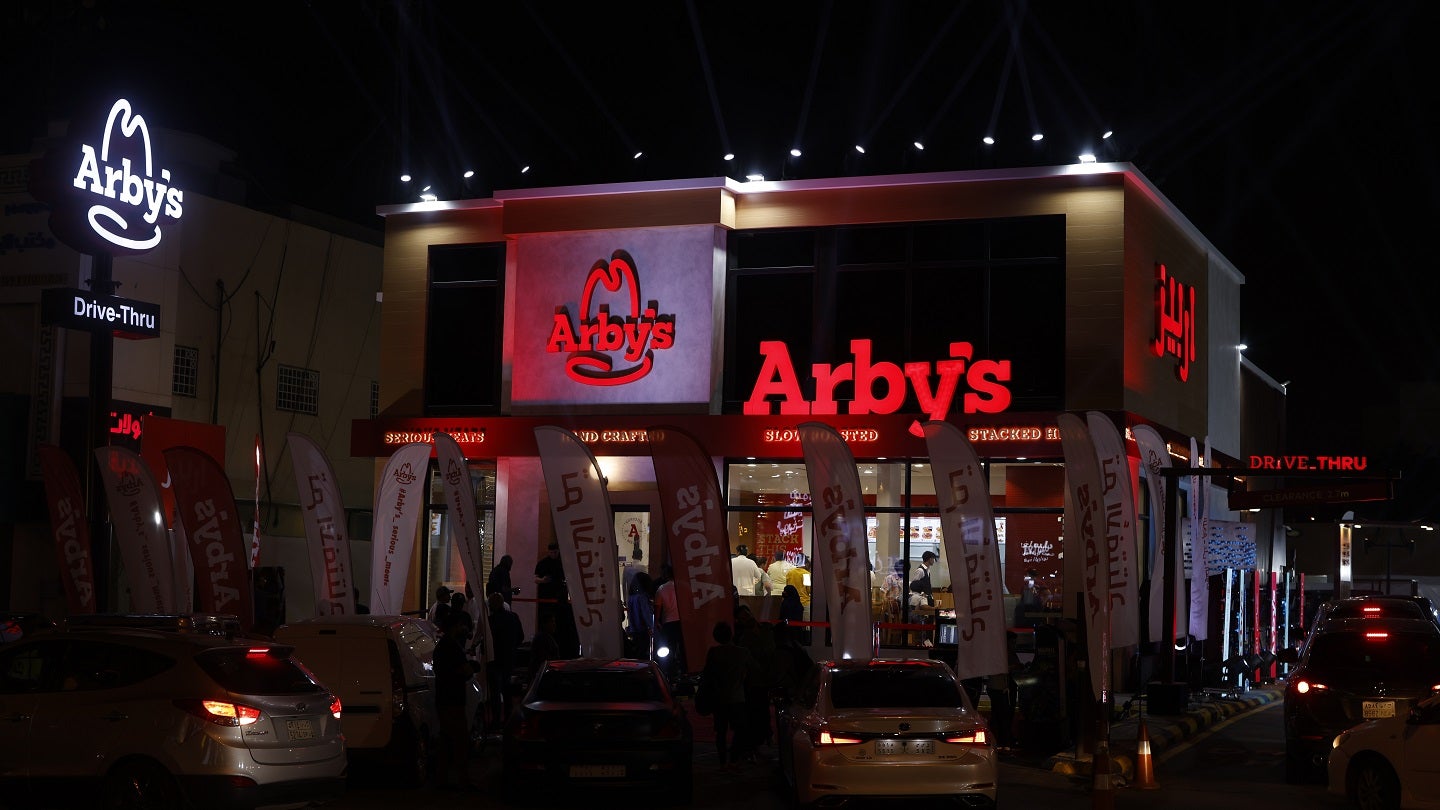 US-based restaurant chain Arby's, a part of Inspire Brands, has expanded its footprint in Saudi Arabia by opening its first restaurant in the country's capital Riyadh.
Shahia Foods, the region's premier multi-unit restaurant operators, has opened the Arby's restaurant in Riyadh.
Currently, Shahia is the master franchisee for Dunkin' in Saudi Arabia and Bahrain and operates more than 700 Dunkin' locations across Saudi Arabia, Bahrain and Germany. It plans to further develop the brand across all markets.
Shahia Foods CEO Saud Abdullah Al Athel said: "Adapting restaurants for international tastes is always a fun challenge, and we're excited to share what makes Arby's such a unique and celebrated brand in the US with what are sure to be craveable new favourites.
"The team worked tirelessly to create a dining experience and menu offering that will resonate strongly with Saudi guests while firmly rooted in the original Arby's experience."
Covering 270m2 area, Arby's restaurant is located on Uthman lbn Affan Road, and has capacity to accommodate 70 guests and a drive-thru facility.
The new restaurant will be offering a variety of meats as well as its signature sides like seasoned curly fries, crispy onion rings and cheese sticks.
Inspire Brands International president and managing director Michael Haley said: "Arby's entry into Saudi Arabia is another exciting milestone for the brands international growth story.
"We are very pleased with our Dunkin' collaboration with Shahia Foods and are excited to expand our portfolio and bring our authority in meat quality and flavour to new guests in a rapidly growing region."