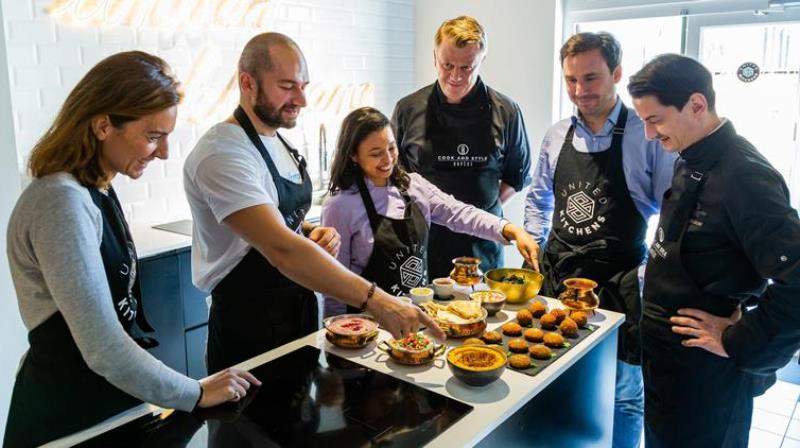 Arpège, a premium B&I catering brand of global foodservice operator Elior Group, has partnered with culinary incubator United Kitchens to develop catering 'concepts of the future'.
As part of the deal, both companies will work together to explore and promote new culinary concepts using raw and seasonal produce. They will also focus on reducing food waste.
United Kitchens director Armelle Delaage said: "United Kitchens wanted to collaborate with Arpège to go further in the support of the start-ups by offering them a new opportunity to develop and market their catering solutions.
"This partnership is also key to promoting our shared vision of contract catering in order to step up the culinary transition towards sustainable models."
"Our partnership with United Kitchens will enable us to explore new culinary avenues."
Arpège will also offer financial support as well as make sure consistent partnership exists between its teams and start-ups working with United Kitchens.
The company will choose start-ups based on their culinary approach and offer consulting and coaching to assist them in their developments.
Arpège will also allow selected start-ups to test their culinary innovations in its restaurants, thereby contributing to their development.
Arpège CEO Frédéric Lepape said: "As our guests are acquainted with the latest trends in culinary concepts and usages we must provide them catering solutions that are modern and innovative.
"Our partnership with United Kitchens will enable us to explore new culinary avenues. By giving start-ups access to our network and restaurants, we can offer them a playing field as well as a practical, in situ testing ground for them to create concrete projects."