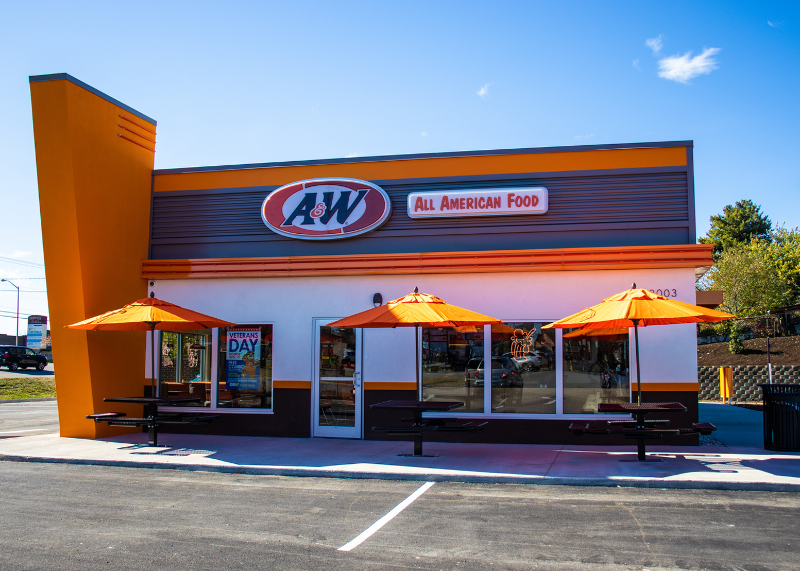 Fast food restaurant company A&W is expanding its portfolio with a new national education centre and prototype restaurant.
The new facility is located in Richmond, Kentucky, US, near A&W's headquarters.
Claimed to be the first freestanding 'Gen19' prototype, the Richmond restaurant is designed to provide customers with a holistic engagement experience.
Design of the new prototype restaurant features A&W's brand characteristics and signature colour scheme.
The restaurant is also equipped with modern seating and pop art murals, as well as retro neon signage.
In addition, the company noted that it has added efficiency improvements to increase productivity.
The new location will also be used as a national learning centre. A&W University will now be housed in the new facility to train new franchisees and team members from all across the country.
Trainees will be exposed to classroom training and gain knowledge and skills at the restaurant. This will allow new franchisees and team members to familiarise with A&W's operational standards.
Earlier, training was conducted at the corporate office and a Lexington restaurant.
A&W president and CEO Kevin Bazner said: "Whether it's our freshly made Root Beer and floats or our food, A&W offers guests a unique menu and experience. This learning centre is key to helping our franchisees succeed as they introduce the A&W brand to a new generation of guests."
In 2011, the brand was acquired by A&W franchisees from YUM! Brands. Since then, the company has expanded its presence with more than 70 locations in the US. An additional dozen are currently at different development stages.