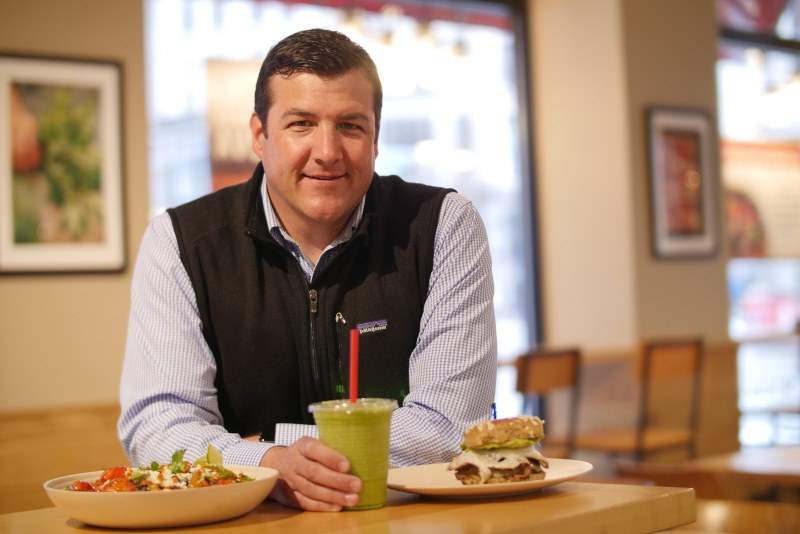 US-based fast casual restaurant chain B.GOOD has named Chris Fuqua as its new chief executive officer.
Fuqua will succeed the restaurant chain's co-founder and current CEO Anthony Ackil, who decided to step down from his role.
Following his retirement, Ackil will focus on his next entrepreneurial venture and will continue as a member of the company's board of directors and an investor.
Ackil said: "It has been a tremendous ride since I opened our first restaurant almost 15 years ago with my best friend Jon. We watched our vision grow to almost 70 locations and we made an impact across so many communities with so many of our employees and their families.
"Chris will put his own stamp on B.GOOD, and I know he will take us to amazing new heights."
"But, it is time for me to pass the torch to Chris, whom I know will bring great energy and life to our business. Chris is the right person to bring our company to its next level and was my very first choice to succeed me as CEO.
"I know he will maintain the company's vision and build on its authentic roots and the unique culture we've established over the years. Chris will put his own stamp on B.GOOD, and I know he will take us to amazing new heights. I can't wait to see how our little company continues to grow."
Leveraging his strategic vision and operational background, Fuqua will continue to expand the brand in new and existing markets.
Prior to this role, he worked with restaurant holding company Dunkin' Brands for over eight years in various leadership roles including marketing, operations, supply chain and strategy.
Established in 2003, B.GOOD currently operates 70 locations across the US, Canada, Switzerland and Germany.
The fast casual concept offers a range of menu items including kale & grain bowls, salads, all-natural local burgers, sides such as crisp veggies and oven-finished fries, smoothies and kids' meals.