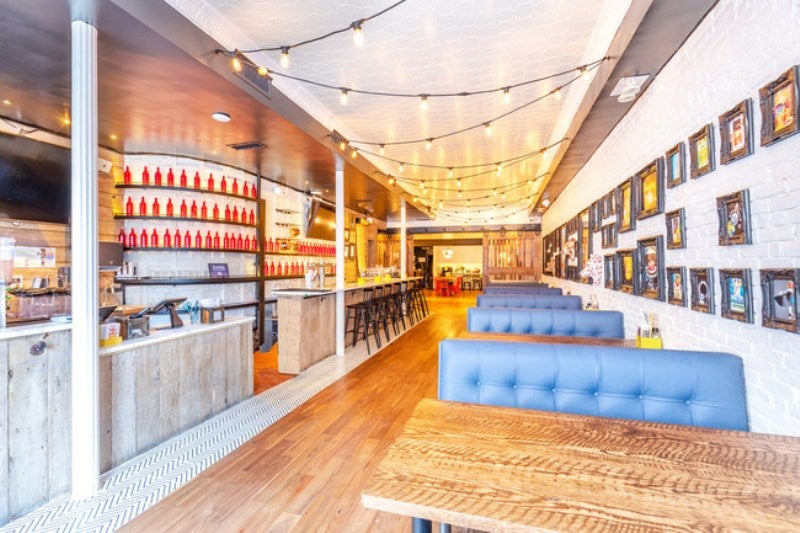 American fast-food restaurant chain Bareburger is set to officially open a new location in New York City (NYC), US.
Located at 184 8th Avenue in Chelsea, this new restaurant joins the company's more than 44 stores worldwide. The location also marks the company's tenth anniversary.
To celebrate the opening, the organic burger chain will offer various giveaways and specials to its diners, including an ice cream giveaway by Blue Marble.
The new Chelsea restaurant features interior doors and walls that are made using recycled elements.
The company has plans for several locations in and around NYC.
Bareburger founder and CEO Euripides Pelekanos said: "As we approached our tenth anniversary and continue our expansion, we took the opportunity to reflect on where the brand has been and where we want to go. Bareburger is going beyond its menu to ensure the customer experience feels as fresh as our ingredients taste.
"We are always listening to feedback, and our refreshed menu and look and feel reflects what our customers want and need."
The award-winning restaurant concept is known for offering 'clean comfort food'. It has switched to a 50% plant-based menu items earlier this year.
In the US, the restaurant has 37 restaurants in New York, New Jersey, Connecticut, Pennsylvania, Ohio and Georgia.
Earlier this month, the company added a Morristown store in New Jersey featuring a refreshed design.