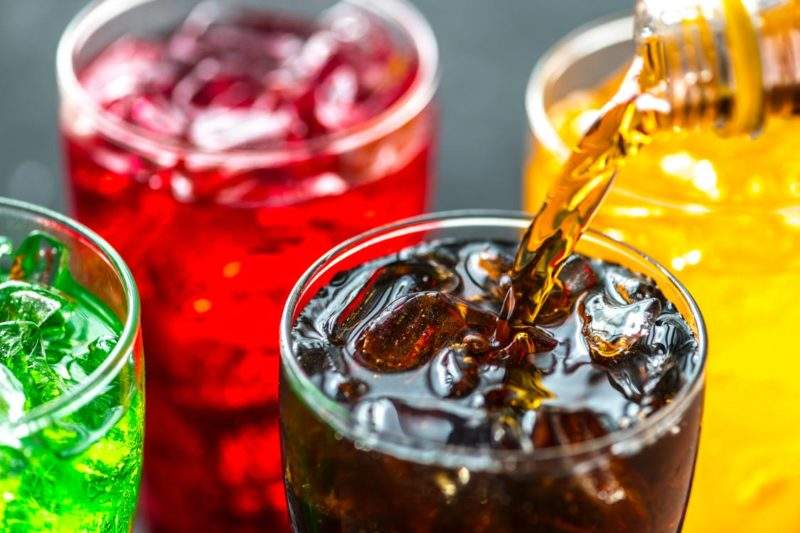 An investigation by BBC Watchdog Live has found that ice and soda served at leading pub chains in the UK are contaminated with "faecal bacteria".
The gross and shocking findings were uncovered by the BBC's consumer programme undercover team, Swab Mob.
The team collected samples of both ice and soda water from five leading pub chains across the country and identified "very high levels of bacteria" in all samples.
Last month, the investigation team made 50 visits to ten pub chain branches, namely Harvester, Hungry Horse, JD Wetherspoon, Slug & Lettuce, and Marstons' Two For One.
"What we've found suggests that the procedures all these chains have in place aren't always being followed at a local level."
They identified various bacteria including faecal coliforms, which is usually found in the gut and associated with faeces.
Traces of faecal coliforms were found in ice samples collected from two branches of JD Wetherspoon and one branch of Two for One and Hungry Horse, as well as in soda samples from two branches of Slug & Lettuce and one branch of Harvester.
Ice samples collected from six Hungry Horse locations, three Slug & Lettuce pubs, two Harvesters locations, one Hungry Horse and one JD Wetherspoon pub showed "very high levels of bacteria classed as 'too high to count'".
Watchdog Live presenter Nikki Fox said: "These results are really disappointing. I don't think most people would expect this type of bacteria to be present in things we're actually consuming and certainly not in some of the biggest names in the business.
"What we've found suggests that the procedures all these chains have in place aren't always being followed at a local level."
Chartered Institute of Environmental Health Tony Lewis, who analysed Watchdog Live's findings, noted that high concentrations of bacteria and the presence of coliforms calls for improved hygiene at the pubs.
What did the pubs involved have to say?
Hungry Horse, Slug & Lettuce, Two for One, JD Wetherspoon and Harvester have all stated they have conducted their own tests following this discovery.
Slug & Lettuce responded: "Slug & Lettuce takes hygiene standards extremely seriously having excellent average 4.9/5 star EHO food hygiene ratings across all sites tested. We immediately investigated the claims made by Watchdog, commissioned audits, and reiterated our processes to all sites. We would like to reassure our customers of the strict procedures and high standards expected in our bars."
JD Wetherspoon said: "We take on board the findings of the report. Food safety is of paramount importance within our pubs. Our Food Hygiene Rating Scheme Scores clearly demonstrates this, with 804 of our pubs (around 90 per cent) eligible for the scheme (as it excludes Scotland and the Republic of Ireland) scoring an average 4.97 out of 5, and more than 97 per cent scoring a perfect 5.
"We use a bespoke ice-handling system for transferring our ice – this is a colour coded system of scoops and totes for transferring ice from the ice manufacturing machine to the customer glass. It is designed to avoid any contact between our employee's hands and the ice and operate in a hygienic manner."
Harvester (Mitchells and Butlers) said: "The cleanliness and hygiene of our restaurants is of critical importance, as is the welfare of our guests and staff. The restaurants surveyed are all of a high standard as assessed by external inspectors and we want to reassure our guests they should have no concerns about any health risks related to the matters referred to in this programme."
The Watchdog Live investigation will be broadcast tonight on BBC One from 8pm GMT.