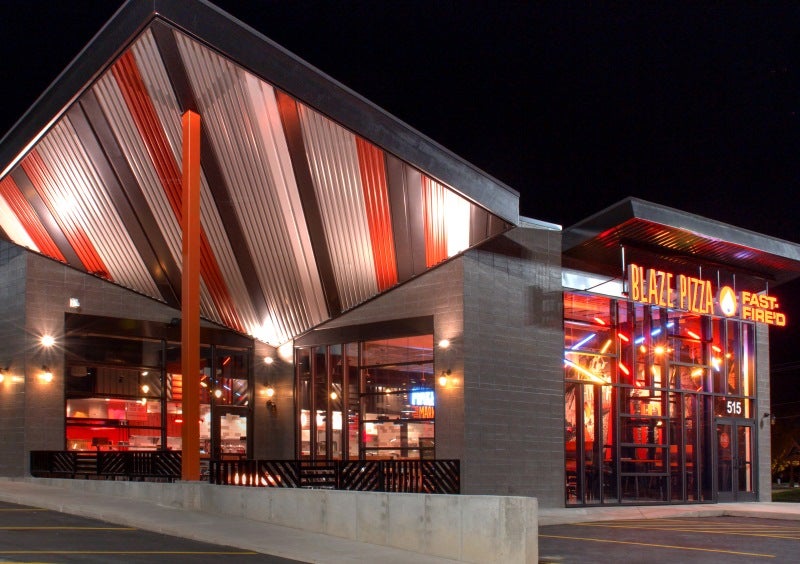 Blaze Fast-Fire'd Pizza has started testing 14in pizzas at nine restaurants in California and Nevada.
The decision is expected to grow its digital delivery and carryout business.
The new pizzas are available in a range of variants, including Build-Your-Own, Meat Eater, Green Stripe, Veg Out, BBQ CHKN, and Red Vine.
Blaze Fast-Fire'd Pizza CEO and president Jim Mizes said: "Most delivery pizza is consumed at home with family and friends. Since 2012, Blaze Pizza has focused on the dine-in experience, serving personal size pizzas at lunch-speed and lunch price point. Adding large pizzas will allow us to serve the at-home market, too."
"Adding large pizzas will allow us to serve the at-home market."
The company has also entered an agreement with on-demand food delivery service Postmates to facilitate offer delivery services in certain key markets. It is planning to expand these delivery services to Southern California and Arizona in the future.
Customers can place orders for the new 14in pizzas through the Blaze website or Blaze app, which will be delivered by Postmates for a delivery fee of $4.99.
The company has also appointed former Nestle executive Daniela Simpson as its general manager to oversee the firm's new internal division formed to grow its off-premise business.
Daniela will develop strategies as well as lead growth initiatives to establish the company's pizza delivery and carryout segments.