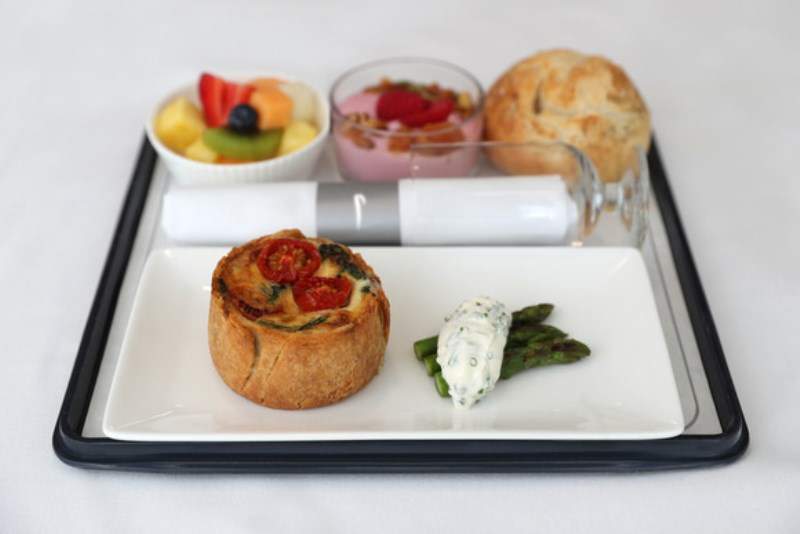 British Airways is making a multimillion-pound investment in its Club Europe short-haul business class cabin to offer improved menu choices as part of its current £4.5bn investment plan.
The airline will introduce new menus featuring enhanced recipes and signature warm breads such as shaved Herefordshire roast beef on a tartar cream with rocket, British reared pork sausage and mash and British cheeses.
The new meals will be available on flights to and from Heathrow and Gatwick from 12 September.
The company will offer two hot options and one cold to customers on its longer short-haul flights to destinations such as Faro, and change menus on flights to and from Heathrow twice a month.
"Our focus on provenance will also deliver seasonal dishes from around the British Isles."
British Airways brand and customer experience director Carolina Martinoli said: "We've been investing in our meals for customers, our new long-haul Club World menus are proving incredibly popular and we want to be able to replicate that quality and choice in our short-haul Club Europe cabin too.
"Many of our flyers travel regularly so we think they'll appreciate more variety and great quality ingredients. Our focus on provenance will also deliver seasonal dishes from around the British Isles."
Flights to and from Heathrow will have the biweekly menus whereas flights to and from Gatwick will continue with monthly menus.
The airline will also enhance its beverage offerings by introducing new wines served in quarter bottles, as well as coffee from British speciality roaster, Union Hand-Roasted coffee.
A new Autumn M&S On Board menu featuring the chicken and bacon sandwich and vegetarian café sandwich selection will be launched for short-haul economy customers.
As part of the investment, the airline opened new lounges in Rome and Aberdeen featuring new design concept.
It will also open a new lounge in New York followed by Geneva, San Francisco, Johannesburg, Chicago and Heathrow.