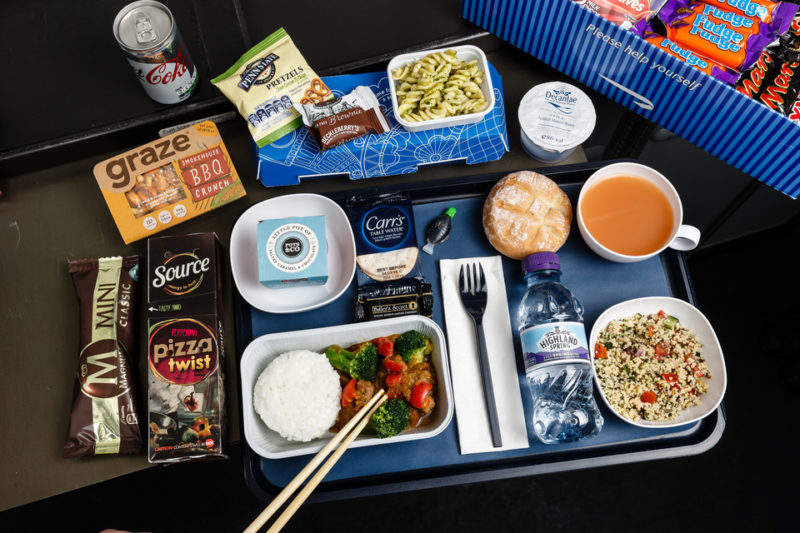 British Airways has revealed investment plans to introduce a new menu to its World Traveller (long-haul economy cabin) in a bid to enhance the travel experience for its passengers.
The multi-million-pound investment in catering revamp is aimed to provide more quantity and quality to both meals and snack options throughout the flight.
Set to start from 17 January, passengers flying as part of the long-haul economy cabin will be able to enjoy a range of new delicacies and refreshments as well as see an updated menu every six months.
British Airways director of brand and customer experience Carolina Martinoli said: "Our new four-course main meal has been developed by our team of chefs to be full of flavour at 35,000ft and we've created regional options depending on the route.
"The second meal option is either a tasty sandwich or a more substantial pizza wrap, both served with additional snacks, depending on the length of the flight."
As part of the new expanded menu, passengers will be welcomed with pretzels and a drink followed by a four-course meal such as a starter of couscous salad.
The main course will include chicken casserole with an ale sauce, colcannon mash and seasonal vegetables, or a vegetarian tomato, farfalle and vegetable dish, accompanied by a bread roll and a bottle of Highland Spring water.
Dessert offerings will include Pots & Co salted caramel and chocolate mousse, followed by biscuits and cheese.
The air carrier offers regional main meal options over its flight network.
Passengers opting for special diet can book on the website 24 hours ahead of their flight departure.