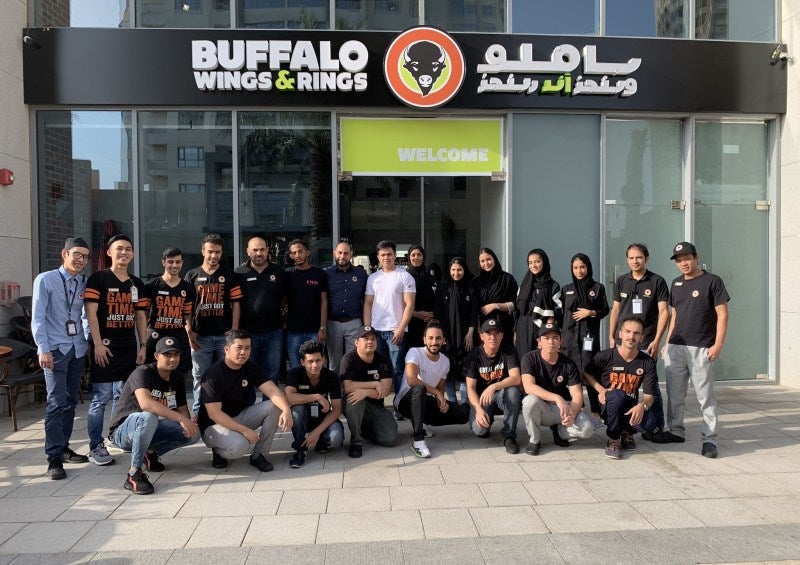 American fast food restaurant chain Buffalo Wings & Rings has opened its third Jeddah location at the Emaar square in Saudi Arabia.
The new location features indoor and outdoor seating areas that can accommodate more than 100 guests, inviting dining rooms, 50+ TVs, elevated fan experiences, chef-inspired recipes and the company's signature wings.
It will offer enhanced sports dining experience to customers by offering a range of menu options such as burgers, chicken wings in different flavours, sandwiches, and quesadillas.
Buffalo Wings & Rings Jeddah and Riyadh managing partner Mohammad Radwan said: "When we opened our first Jeddah branch in 2014, we had a vision to give our customers a new experience of great homemade food with a thrilling sporty atmosphere. Today, after five years of hard work we are proud to say we have the best wings in town."
Earlier this month, the restaurant chain opened a new location West Fargo, Cass County, North Dakota.
Established in 1984, Buffalo Wings and Rings opened its first location in Cincinnati, Ohio, and offered homemade bleu cheese and signature wings in original, roasted garlic, mild, medium, hot and extra hot flavours.
In 2005, Philip Schram, Nader Masadeh and Haytham David acquired Buffalo Wings & Rings and expanded the brand's presence to Texas, California and Kentucky in 2007.