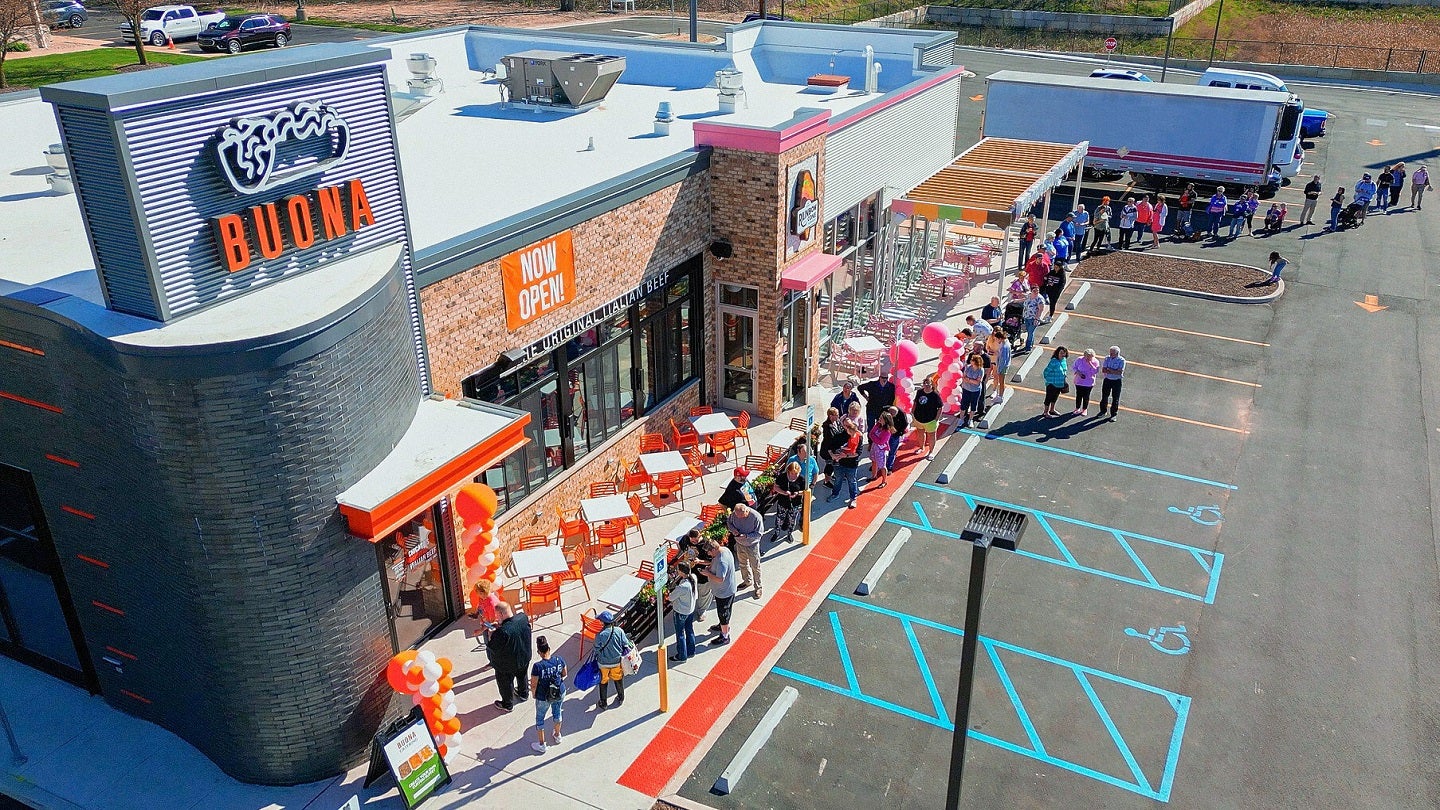 Two Chicago-based restaurant brands Buona and The Original Rainbow Cone launched their first dual-branded store in Valparaiso, Indiana.
The new dual concept location covers a 4,900ft² area, featuring double drive-through lanes and a seating capacity of 80.
Buona Franchise Operations vice-president Joe Buonavolanto said: "We are thrilled with the success of our first out-of-market dual-brand location.
"The combination of Buona's Signature Italian beef and Rainbow Cone's beloved ice cream has been a hit with customers.
"Our team has worked hard to create a welcoming environment for families to enjoy quality food and memorable experiences together and it's rewarding to see that effort paying off."
The restaurant, which was opened on 12 April 2023, is said to have registered an average daily revenue of approximately $30,000 in the first two weeks of operation.
The dual-brand concept has a wide array of menu offerings ranging from Italian beef, Chicago-style hotdogs, all-natural burgers, chicken sandwiches and signature chopped salad. It also offers Rainbow Cone's five-flavour Rainbow Cone.
Buona and The Original Rainbow Cone also noted that their new prototype location provides both brands with a platform for future expansion and growth.
The next dual concept locations are expected to open in Nashville, southern Wisconsin, Fort Myers and Fort Lauderdale metro in 2024.
The two brands also hope to continue their national expansion into Arizona and Texas.