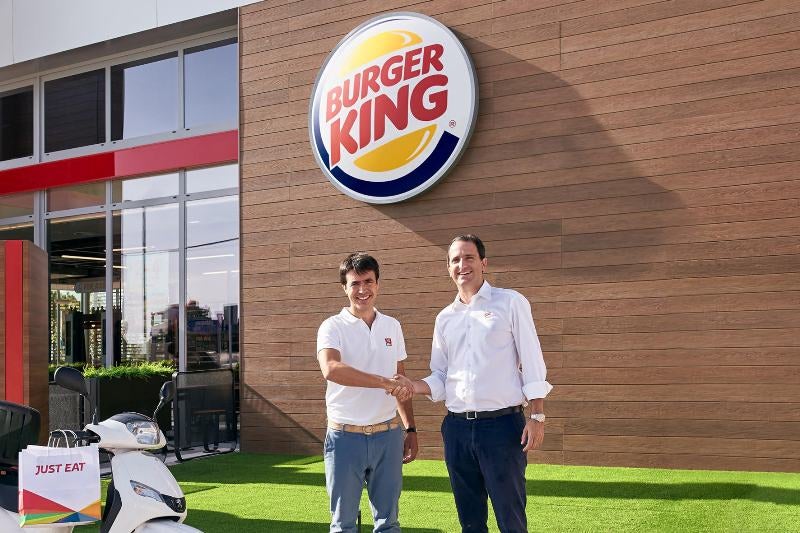 Fast food chain Burger King has selected online delivery platform Just Eat to serve as its delivery partner in Spain.
As part of the deal, customers can use Just Eat platform to place orders for burgers from more than 400 Burger King outlets across all major cities in the country.
Just Eat Spain managing director Patrik Bergareche said: "This fantastic new partnership will allow us to continue expanding our offer of restaurants and the variety of cuisines we have available on our platform.
"As a company we want to ensure we provide our customers with the best online experience by offering them the widest possible choice in cuisine types.
"At the same time, we're committed to helping our fantastic restaurant partners to achieve their business objectives. Working together, both brands will be able to continue to grow in an increasingly competitive market."
In addition, the partnership allows Burger King Spain to expand its own home delivery service, as well as join the list of 10,000 restaurant partners on the Just Eat platform.
Burger King Spain and Portugal general manager Borja Hernández de Alba said: "This partnership with Just Eat allows us to have greater penetration in the home delivery sector as it allows us to offer our products to its customers across Spain.
"We are very excited for this new agreement, which we believe will help us to continue the exponential growth that Burger King has experienced in Spain over the last few years."
In July this year, Just Eat entered into discussion with Dutch company Takeaway.com for a possible business takeover.
The company also announced various redundancies in the UK and Ireland as part of its reorganisation plans.