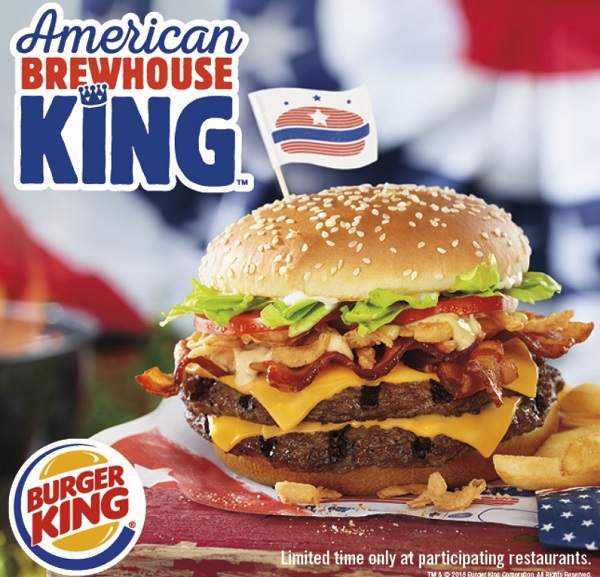 American fast food chain Burger King has partnered with lager brand Budweiser to launch its new American Brewhouse King Sandwich this summer.
The sandwich is made using two flame-grilled beef patties, three half-strips of thick-cut smoked bacon, crispy onions, tavern sauce, American cheese and creamy mayonnaise, and served on a sesame seed bun.
Burger King North America marketing head Renato Rossi said: "There's no better way to celebrate the Fourth of July than with a flame-grilled burger from Burger King restaurants and an ice-cold Budweiser beer.
"Our new America Brewhouse King Sandwich is an epic, bold burger that celebrates America and will bring our guests the big bite they crave."
The sandwich is currently available to customers for a limited time at participating restaurants for $6.19.
The fast food chain will also feature Budweiser's 'Whassup' commercial across its restaurants to promote their partnership.
Budweiser marketing vice-president Ricardo Marques said: "We're excited to celebrate summer with the ultimate Bud and burger pairing, and to bring back our 'Whassup' commercial in an epic way with Burger King.
"The King of Beers and The King of Burgers are going to give America something to cheers to this summer."
Owned by Restaurant Brands International, the fast food hamburger chain currently operates more than 15,000 locations in approximately 100 countries and US territories.
Budweiser is an American-style lager brand introduced in 1876 by the alcoholic drinks major Anheuser-Busch.