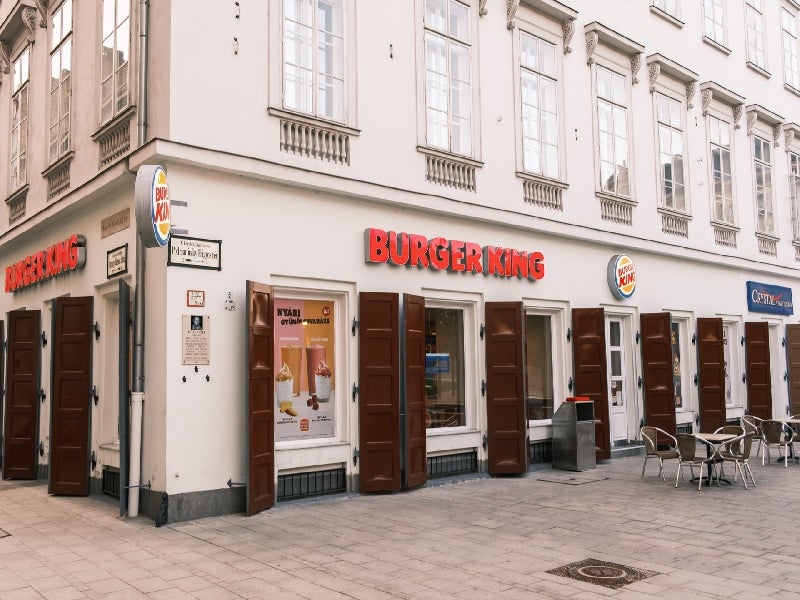 Burger King has reportedly signed a deal to acquire 12 restaurants from its franchisees in the UK, bringing its portfolio of directly-owned restaurants to 172.
The fast-food chain is buying all units, currently run by franchise firms Kaykem Fast Foods and Saxby, according to various media reports.
This move is said to expand its presence with locations in London Ipswich Kent and across South East.
The chain currently has around 530 restaurants in the UK. While nearly a third of them are directly owned by the group, the rest are majority-owned by franchisees.
It is now seeking to expand organically by opening new sites and adding smaller franchises centrally managed portfolio through consolidation.
Additionally, the chain has been scaling up its investment over the last year to offer more digital ordering kiosks as well as digital menu screens.
Commenting on the deal, Burger King UK Alasdair Murdoch said: "I would like to thank Kaykem Fast Foods Limited and Saxby for their support along with the contribution they have made to Burger King in the UK over the past 25 years.
"The restaurants have been run in an exemplary way and we welcome our new colleagues in the restaurant teams as they become part of Burger King UK."
In October this year, it was reported that private equity firm Bridgepoint was eyeing a London Stock Exchange listing of Burger King UK for around $819m.
Bridgepoint purchased the Burger King master franchise from Restaurant Brands International in 2017.
In July, a report by Sky News said that the private equity firm is in talks with investment banks for auctioning the fast-food chain.