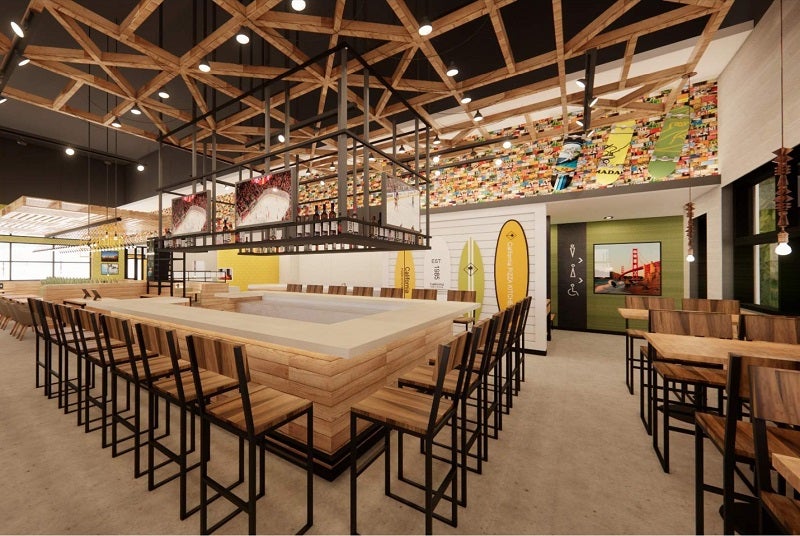 Casual dining restaurant chain California Pizza Kitchen (CPK) plans to foray into Canada with the opening of a restaurant in Edmonton, Alberta, on 1 August.
This opening will mark the brand's efforts to strategically expand across target markets in North America through franchise models.
The new restaurant is situated at 5260 Windermere Boulevard NW Edmonton Alberta T6Low9.
The brand's expansion in Canada is driven by CPK Alberta CEO Naheed Shariff, who has more than 25 years of experience in the restaurant franchising industry, and his mother Samira, a franchisee with forty years of experience.
Naheed said: "We were first introduced to California Pizza Kitchen in the mid 1990's and were immediately inspired by its culture and innovation. We're honoured and excited to bring this iconic, forward-thinking brand to Canada for the first time, while simultaneously attributing to job creation here in Alberta.
"CPK offers a fun, healthy, alternative experience that guests long for, and we're thrilled to offer Edmonton residents a taste of that. The brand's innovative, California-fresh cuisine combined with the benevolent culture of the people truly solidified the deal."
The new restaurant will serve seasonal menus featuring flavours from around the world.
It will offer CPK's hand-tossed pizzas, pasta dishes, desserts and beverages, including the restaurant's signature Casamigos cocktails.
The restaurant menu will offer All Day Breakfast, including the Beverly Hills Breakfast Sandwich, Dynamite Shrimp, Shanghai Power Bowl, California Tacos with grilled lime chicken or crispy fish, as well CPK Classics, such as The Original BBQ Chicken Pizza and Thai Crunch Salad.
CPK executive vice-president of global and franchise operations Giorgio Minardi said: "The Shariff's are well-known and highly respected throughout Edmonton, and we are absolutely thrilled to partner with them as they lead California Pizza Kitchen into Canada for the first time.
"This milestone for our brand serves as a testament to the innovative business model we've created and will further propel our franchise growth efforts on a global scale. We're proud to welcome such experienced operators like Naheed and Samira and can't wait to see what the future holds for them as they bring our signature, California-inspired cuisine to the residents of Edmonton."
CPK offers franchisees flexibility with several design layouts and daypart offerings as well as customisable menus to meet consumer and individual market requirements.
To be eligible, franchisees are required to have a minimum net worth of $5m and minimum liquidity of $2m. They also must commit to opening three to five restaurants during their first five years.
In March, CPK chose ParTech's Data Central back-office application to offer enterprise-level data management services for its locations.
CPK currently has almost 200 restaurants in eight countries and US territories.