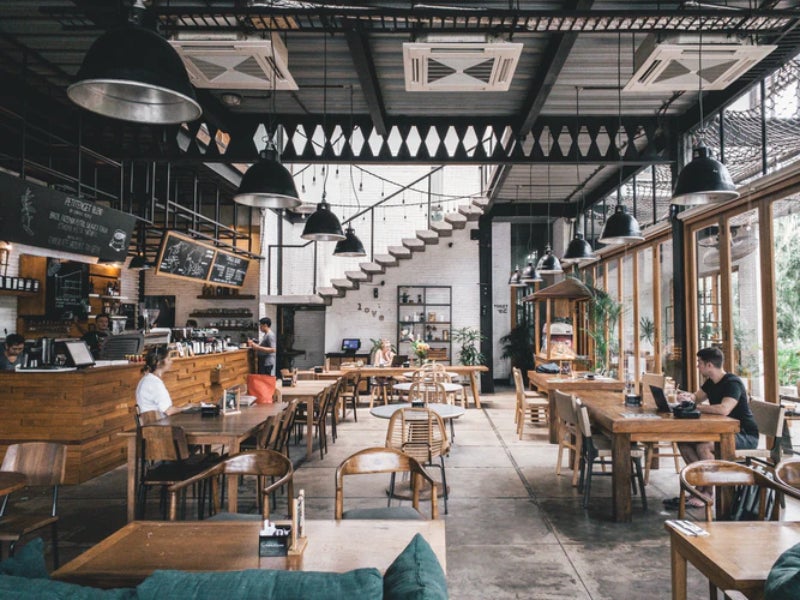 US state California Governor Gavin Newsom said that the restaurants in certain counties can host sit-down dining as Covid-19 restrictions begin to ease in the state.
To reopen, restaurants are instructed to follow certain guidelines to ensure the safety of workers and the public.
These include key prevention practices such as social distancing, use of face masks by employees and customers, frequent hand washing and regular cleaning and disinfection.
The cleaning and disinfecting protocols for the reopening propose thorough cleaning in high-traffic areas such as customer waiting areas and lobbies, break rooms, lunch areas, entryways, stairways and escalators.
Additionally, tablecloths and napkins are required to be removed after each customer use and transported from dining areas in sealed bags. Employees are instructed to wear gloves when handling them.
Tableside food preparation and presentation such as food item selection carts and conveyor belts, guacamole preparation will be discontinued as part of the new safety protocol.
Furthermore, restaurants are advised to offer disposable menus to reduce the contact from the customer to customer. Communal condiments such as salt and pepper shakers are to be replaced with single-serving packets.
The restaurants will also display a set of rules for customers and restaurant personnel at the restaurant entrance.
In addition, dine-in restaurants are advised to continue to encourage takeout and delivery service whenever possible.
Apart from restaurants, small business and offices can also open with some restrictions. Shopping malls throughout the state are also allowed to offer curbside pickup.