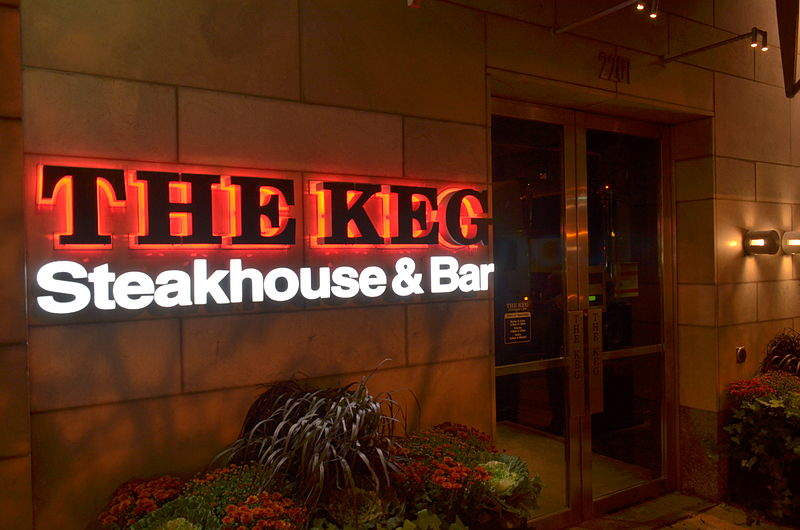 Canada's foodservice restaurant company Cara Operations has revealed plans to buy casual dining steakhouse chain Keg Restaurants (KRL) for $200m.
Under the terms of a binding letter of intent, the merger will add 106 Keg sites to Cara, bringing its network to 1,365 restaurants.
The purchase price comprises of $105m in cash and 3,801,123 Cara subordinate voting shares as well as an additional $30m of cash consideration from Cara upon the achievement of certain financial milestones within the first three fiscal years following the transaction closing.
The transaction, which received approval from KRL board of directors, is subject to satisfying customary conditions. It is expected to close in Cara's current reporting quarter.
After the merger, KRL CEO David Aisenstat will continue in his role and will oversee Cara's casual brands' operations, which include The Bier Markt, the Landing Group and Milestones restaurants.
Bill Gregson will continue as president and CEO of Cara and chair the Cara Board of Directors with David as the vice-chairman.
Cara has also planned to change its corporate name to reflect the merger.
The Keg Royalties Income Fund, an open-ended trust which owns the trademarks and intellectual property used by KRL, will continue to receive royalties from Keg restaurants operated by KRL.
Furthermore, The Keg will continue to operate under Aisenstat's leadership.
Cara brands in the country are Swiss Chalet, Harvey's, St‐Hubert, Milestones, Montana's, Kelsey's, East Side Mario's, New York Fries, Burger's Priest, Prime Pubs, Original Joe's, State & Main, Elephant & Castle, Bier Markt, Landing restaurants and Pickle Barrel.