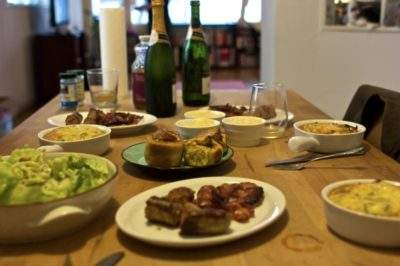 Canadian franchisor and operator of multiple concepts of restaurants MTY Food Group has named three chief operating officers (COOs) as part of its restructuring efforts.
The three COOs include Marie-Line Beauchamp for the casual dining segment, Marc Benzacar for the fast casual segment and Jason Brading for the quick service segment.
This decision follows the recent announcement of its current chief executive officer (CEO) Stanley Ma and COO Claude St-Pierre, who will retire from their roles on 2 November this year to focus on their board of director responsibilities.
MTY Food Group CEO Eric Lefebvre said: "I am extremely proud of the team MTY has assembled to drive its business further in the future.
"The new structure will allow an increased focus on operations helping to fuel organic growth of MTY for many years to come, while also enabling us to continue to expand our extensive brand portfolio.
"As we embark in this new chapter in MTY's history, we intend to further emphasise our focus on growth from within, through menu engineering, remodelling of restaurants, adaptation to current marketing and customer experience trends and enhanced new store development."
However, the company plans to continue the US business with its current structure under the leadership of Jeff Smit.
In addition, MTY has named Renée St-Onge as its new chief financial officer who will succeed starting Eric Lefebvre from 2 November this year.
Prior to this, St-Onge worked as controller with MTY Food since 2012, during which, he increased the number of franchised locations to double as well as made major changes to the accounting processes and disclosure requirements.
Before joining MTY, he worked as associate director of corporate finance with Bell Canada and served as an auditor at Raymond Chabot Grant Thornton.