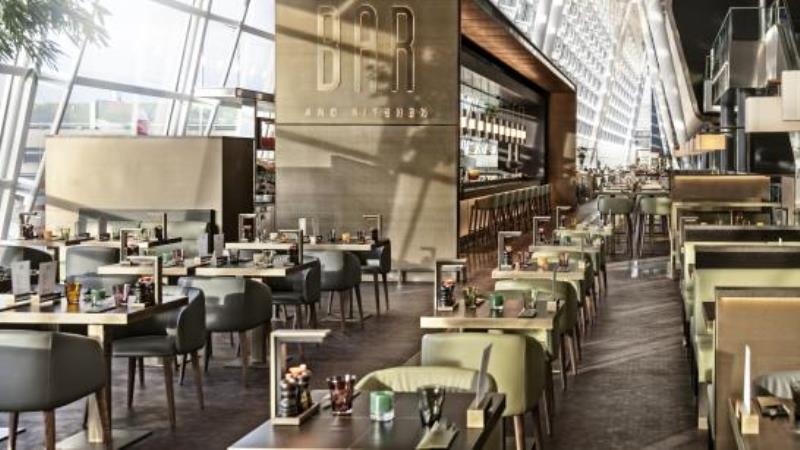 Switzerland-based family run business Candrian has unveiled its newly refurbished Center Bar and Kitchen at Zurich Airport.
The restaurant underwent a two-month renovation programme and is said to offer a pleasant environment for passengers to relax. It is a food and beverage venue in Zurich Airport's Airside Center, which also houses more than 60 retail stores.
The Center Bar and Kitchen of Zurich Airport accommodates approximately 220 individuals and offers Asian cuisine with dishes such as Ahi tuna poke, Hainan chicken, Massaman beef curry and a variety of freshly prepared sushi cuisines to the passengers.
Candrian operates catering and restaurant across 45 locations in Switzerland.
High-quality materials were used during the renovation project, which included the installation of handcrafted furniture, according to airport operator Flughafen Zürich.
In addition to Asian cuisines, passengers can also experience a wide range of coffees or aperitifs at the bar.
The restaurant and bar has views of the airport apron and is available for passengers with a boarding pass.
Flughafen Zürich chief commercial officer Stefan Gross said: "Through our collaboration with Candrian, we are delighted to be increasing the presence of local restaurateurs at Zurich Airport. The 'Center Bar and Kitchen' is especially important for the ambience in the Airside Center and offers the perfect starting point for a wonderful trip."