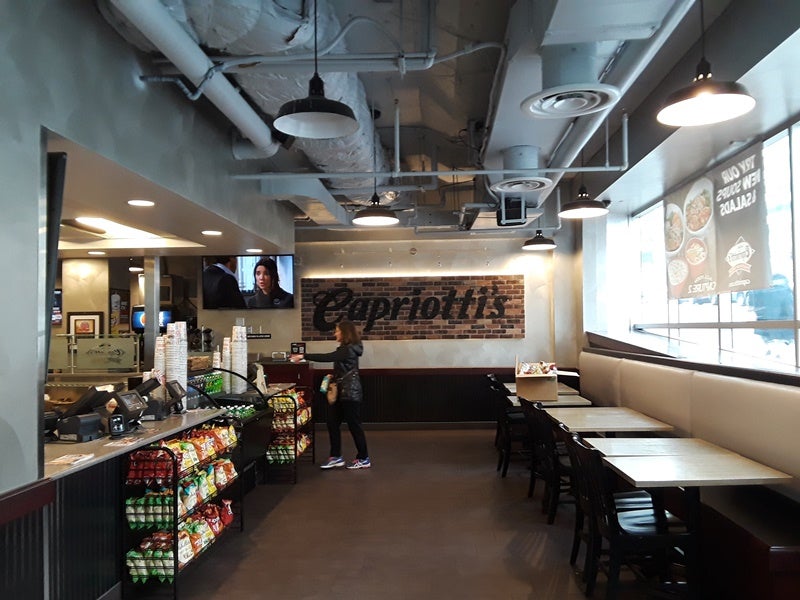 US fast-casual restaurant chain Capriotti's Sandwich Shop has introduced a plant-based steak sandwich to its menu.
The new Impossible Cheese Steak sandwich was launched following several months of testing. The meatless sandwich is available at participating locations across the US.
Capriotti's Sandwich Shop CEO Ashley Morris said: "No one should have to sacrifice taste just to eat plant-based. Capriotti's is so excited to bring our new Impossible Cheese Steak to diners across the country.
"It's essential to us that we have flavourful, satisfying options for all guests. This addition to our menu will continue to open those doors to plant-based diners while also appealing to our meat-loving fans."
The restaurant chain developed the plant-based steak sandwich in collaboration with Impossible Foods, which specialises is producing plant-based substitutes for meat products.
The Impossible Cheese Steak uses plant-based protein along with melted cheese, fried onions and peppers.
In November last year, Capriotti's started piloting the meatless sandwich at select locations in Las Vegas. Trials received positive reviews from the customers encouraging its general roll out.
Later this year, Capriotti's plans to launch an Impossible Meatball Sandwich.
The new plant-based additions will strengthen the restaurant chain's vegetarian and vegan portfolio. Other vegetarian options include the Veggie Chicken Cheese Steak, Veggie Turkey and Veggie Cole Turkey sandwiches.
Founded in 1976, Capriotti's Sandwich Shop operates more than 100 locations in the US. It plans to expand its network to include more than 500 locations by 2025.