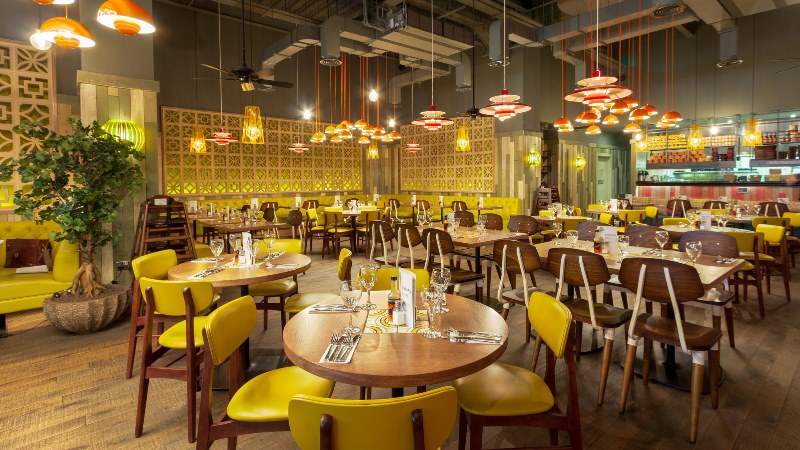 UK-based restaurant brands operator Casual Dining Group (CDG) has signed a franchise deal with UAE-based conglomerate Relam Investment to operate its restaurant brands in the country.
As part of the deal, Relam Investment has received exclusive rights to operate Las Iguanas, Bella Italia and Oriel Grande Brasserie in the UAE with plans to open 11 restaurants over the next four years.
The deal will also confirm Relam Investment as the primary food and beverage partner for CDG in the region. Both companies are currently looking for high-profile locations in Dubai for the first restaurant.
Relam Investment chairman and managing director Sultan Ali Rashed Lootah said: "CDG specialises in creating unique and memorable customer experiences and we are confident there is significant demand for its brands across the UAE, as the taste for European cuisine rises.
"Finding the right franchise partner is crucial to ensuring our brand standards are met overseas."
"The food scene across the UAE, particularly in Dubai, is vibrant and exciting at this moment in time and we are very much looking forward to working together on this new partnership."
According to the company, the partnership marks the first franchise agreement for its Oriel Grande Brasserie all-day restaurant concept.
The brand currently operates three locations at airports and offers a French-inspired menu paired with selected drinks.
Other brands will offer British-inspired menu items and will serve a range of specially created mocktails.
Casual Dining Group CEO Steve Richards said: "Finding the right franchise partner is crucial to ensuring our brand standards are met overseas. Naturally, we are delighted to work with Relam Investment, who know how to run exceptional venues and understand our business.
"We look forward to working closely together over the next four years to grow their estate and will take momentum from this deal as we seek out new opportunities for our brands across the globe."
CDG currently has franchise agreements in Saudi Arabia, South Africa and Ireland. The restaurant operator is also exploring further franchising opportunities in Asia, Europe and North Africa.