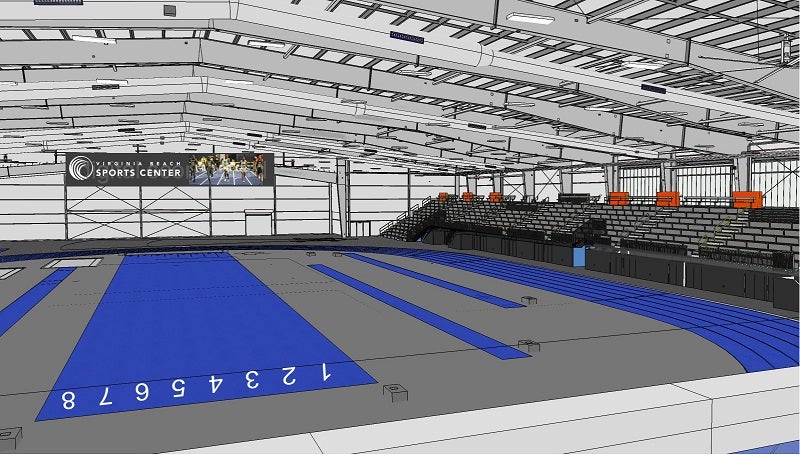 Hospitality partner to North American sports entertainment venues Centerplate has signed a catering agreement with the new Virginia Beach Sports Center in the US.
As part of the multi-year partnership, Centerplate will manage catering, food and beverage, and concessions services at the venue, which is owned by the City of Virginia Beach and managed by Eastern Sports Management.
Virginia Beach Sports Center is expected to open in November and will host a range of sporting events and tournaments.
Centerplate, which is currently serving as the exclusive foodservice partner to the Virginia Beach Convention Center, will deliver an improved experience for the sports centre by using its local network of suppliers and hospitality staff.
Eastern Sports Management vice-president Andy Ballard said: "The Center is in the ideal location, strategically located a short distance away from the beautiful Virginia Beach Oceanfront."
"The experience our guests have matters to us, and food service is a big part of that. We have partnered with Centerplate to ensure that this part of our service is nothing short of first-class."
The new 285,000ft² Virginia Beach Sports Center has 12 basketball courts, 24 volleyball courts and a 200m hydraulically banked track, and offers seating capacity for more than 5,000 spectators.
An additional 195,000ft² of programmable space at the centre can accommodate various events, using court space.
Centerplate CEO Steve Pangburn said: "Our team will hit the ground running, with a focus on hospitable service, partnerships with premium local, regional and national partners, and innovative new menus.
"The ambitious vision of the Virginia Beach CVB and Eastern Sports Management makes this an exciting new venture for us."