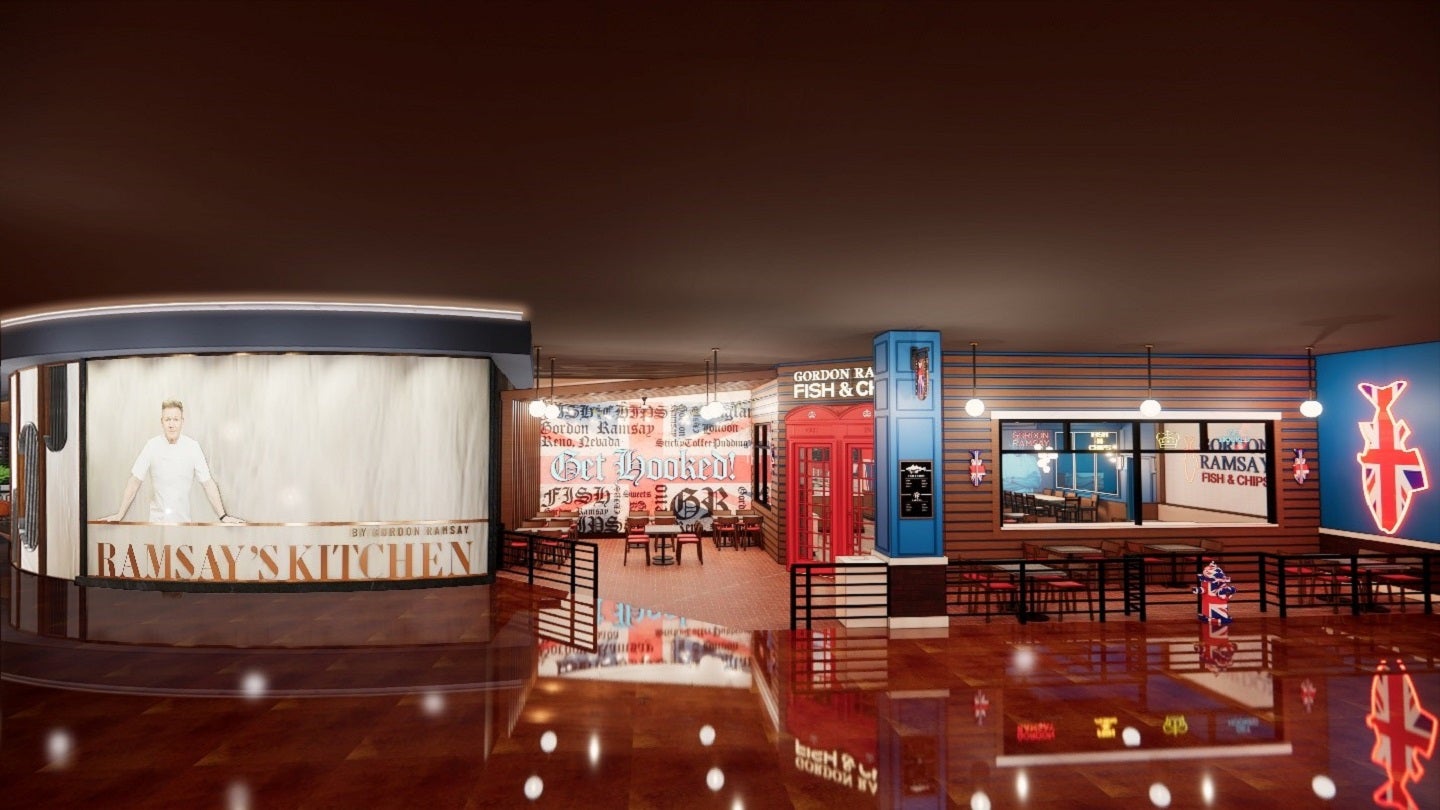 Chef and television personality Gordon Ramsay is set to open two new restaurants at The ROW in Reno, Nevada.
Ramsay's Kitchen and Gordon Ramsay Fish & Chips restaurants are scheduled to open later this year inside the Silver Legacy Resort Casino.
Both restaurants will be located on the mezzanine level of Silver Legacy.
Ramsay said: "Ramsay's Kitchen and Fish & Chips will be my first establishments in the Reno market and I'm excited that they'll be at such an amazing destination.
"I look forward to introducing both concepts to another great city in Northern Nevada with my long-standing partner, Caesars Entertainment."
Ramsay's Kitchen restaurant will be offering an array of specialities inspired by Chef Ramsay's travels. Gordon Ramsay Fish & Chips will be offering English street food.
Ramsay's Kitchen will feature more than 260 seats and Gordon Ramsay Fish & Chips will have 60 seats.
It will be Ramsay's 16th and 17th restaurants with Caesars Entertainment.
Caesars Entertainment president and COO Anthony Carano said: "Food has always been central to our success. My grandfather used to say: 'Food is our Sinatra'.
"He began our culinary empire right here in Reno and I'm proud that we're cementing that legacy with the addition of Gordon Ramsay to The ROW.
"Gordon is an incredible partner. We're honoured he's part of the Caesars family and thrilled to be bringing Ramsay's Kitchen and Fish & Chips to Northern Nevada."