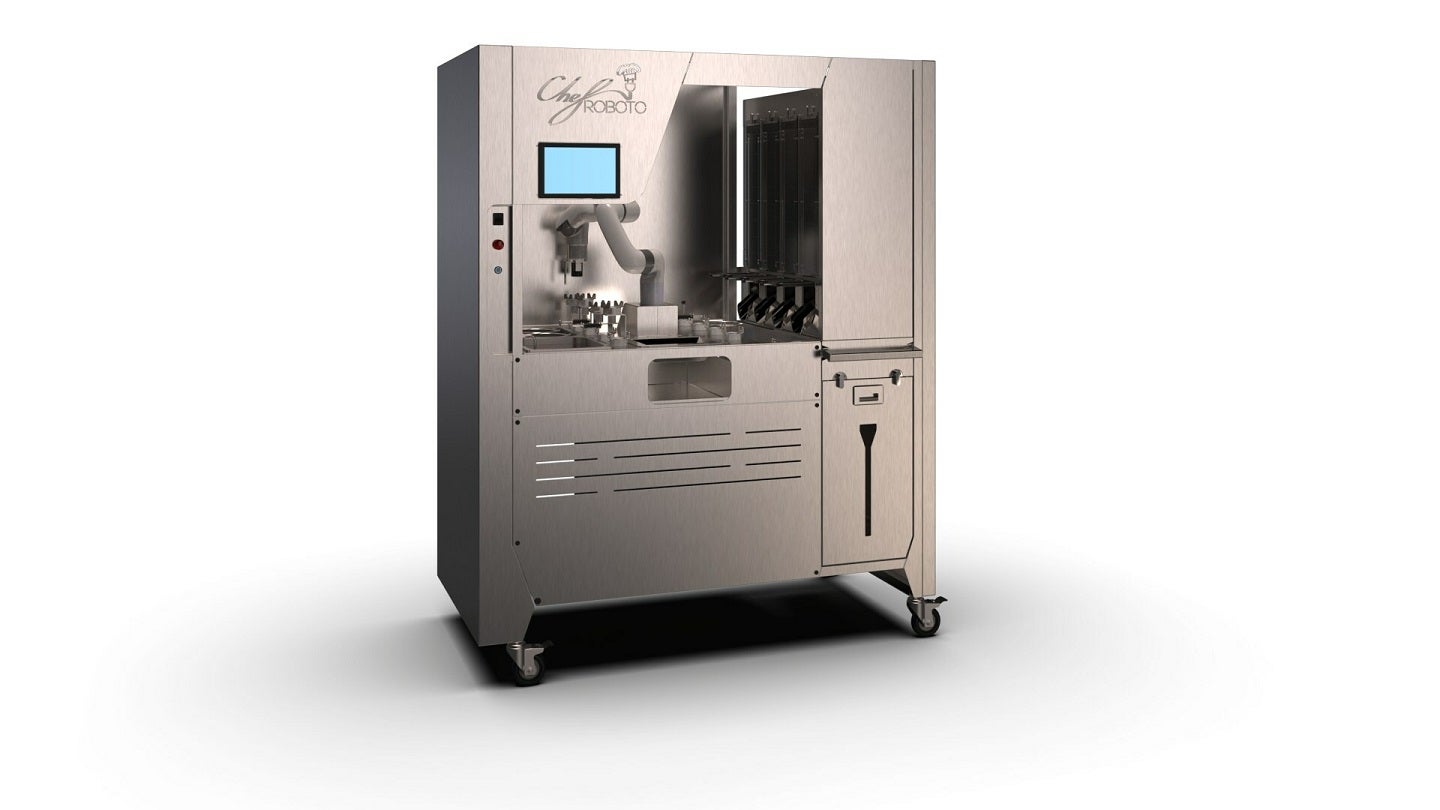 Singapore-based kitchen technology provider Chef Roboto has unveiled its new Fryer-bot, which has been designed and developed for commercial kitchens.
The company claims that its Fryer-bot allows chefs to reproduce dishes precisely and efficiently and replicate the dish across multiple restaurant outlets.
Chef Roboto's Fryer-bot has been designed and manufactured in Singapore and is equipped with an advanced robotic arm, which can perform several tasks ranging from raw food storage, preparation, cooking and plating food.
The bot also has the capability to prepare food as per individual preferences and has pre-programmed recipes to cook and prepare a wide range of dishes.
Chef Roboto CEO Michael Leong said: "We are excited to launch and showcase our invention: Chef Roboto's Fryer-bot. At Chef Roboto, we believe that automation and robotics play a pivotal role in automating the cooking process and making cooking a hassle-free experience.
"We are confident that Chef Roboto's Fryer-bot is a game changer that will minimise or even eliminate the challenges chefs face when deep frying food and create delicious dishes with greater efficiency without compromising on taste.
"The automation will also allow the augmentation of the kitchen workload, providing chefs with more time to engage with customers or create new recipes."
The HOPE Technik subsidiary Chef Roboto has also signed a memorandum of understanding (MoU) with the Taiwan-based food chain Shihlin Taiwan Street Snacks.
Under the MoU, the companies will further develop and customise the Fryer-bot for use at more than 280 popular food chain global outlets.     
In the future, Chef Roboto aims to make new robots that can cook different dishes.
Shihlin Taiwan Street Snacks COO Esmond Han said: "We are excited to partner with Chef Roboto as we believe their innovative robotics technology will help to streamline our operations, enabling our team members to provide a better experience for our patrons.
"The introduction of Fryer-bot at our outlets allows us to manage our human resource costs more efficiently while ensuring that we serve our patrons with consistently delicious snacks each and every time.
"We are committed to driving change in the F&B industry with the utilisation of innovative technologies."