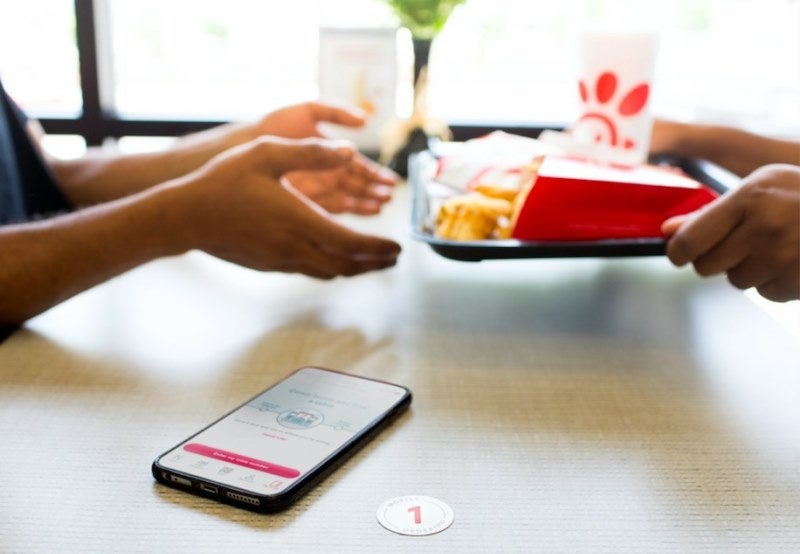 US fast-food restaurant chain Chick-fil-A has introduced a new dine-in ordering option in its mobile app to enhance the customer experience.
Using the new feature, customers can place an order from a table in the restaurant and get it delivered to their table by a team member.
The dine-in mobile ordering service is currently available at participating restaurants across the US. Customers can also use the service to order additional menu items.
The fast-food chain introduced dine-in mobile ordering service at 80 restaurants in Tampa, Nashville, Seattle, San Francisco and Silicon Valley last year through a pilot programme.
Chick-fil-A service and hospitality director Khalilah Cooper said: "So many of our customers' busy lives and commitments have them strapped for time. Dine-in mobile ordering is one way we can help them get a quick yet high-quality meal.
"This technology will be particularly helpful for busy parents who can now head straight into the restaurant and have their meal brought to their table at their convenience, without waiting in line."
In addition, Chick-fil-A allows customers to check-in using their phones via Near Field Communication technology, which is integrated into the table numbers.
Customers who place orders using this feature will receive Chick-fil-A One points toward rewards with dine-in mobile ordering.
The company is offering the service as an optional ordering option, as an add-on to accepting orders at the front counter and drive-thru.
Cooper added: "As we continue to grow and evolve Chick-fil-A's digital experience, we're focused on how the design of the physical restaurant environment can make the ordering and meal fulfilment journey even more seamless and enjoyable for our guests."
Last month, Chick-fil-A started offering No Antibiotics Ever (NAE) chicken across its restaurants across the US.