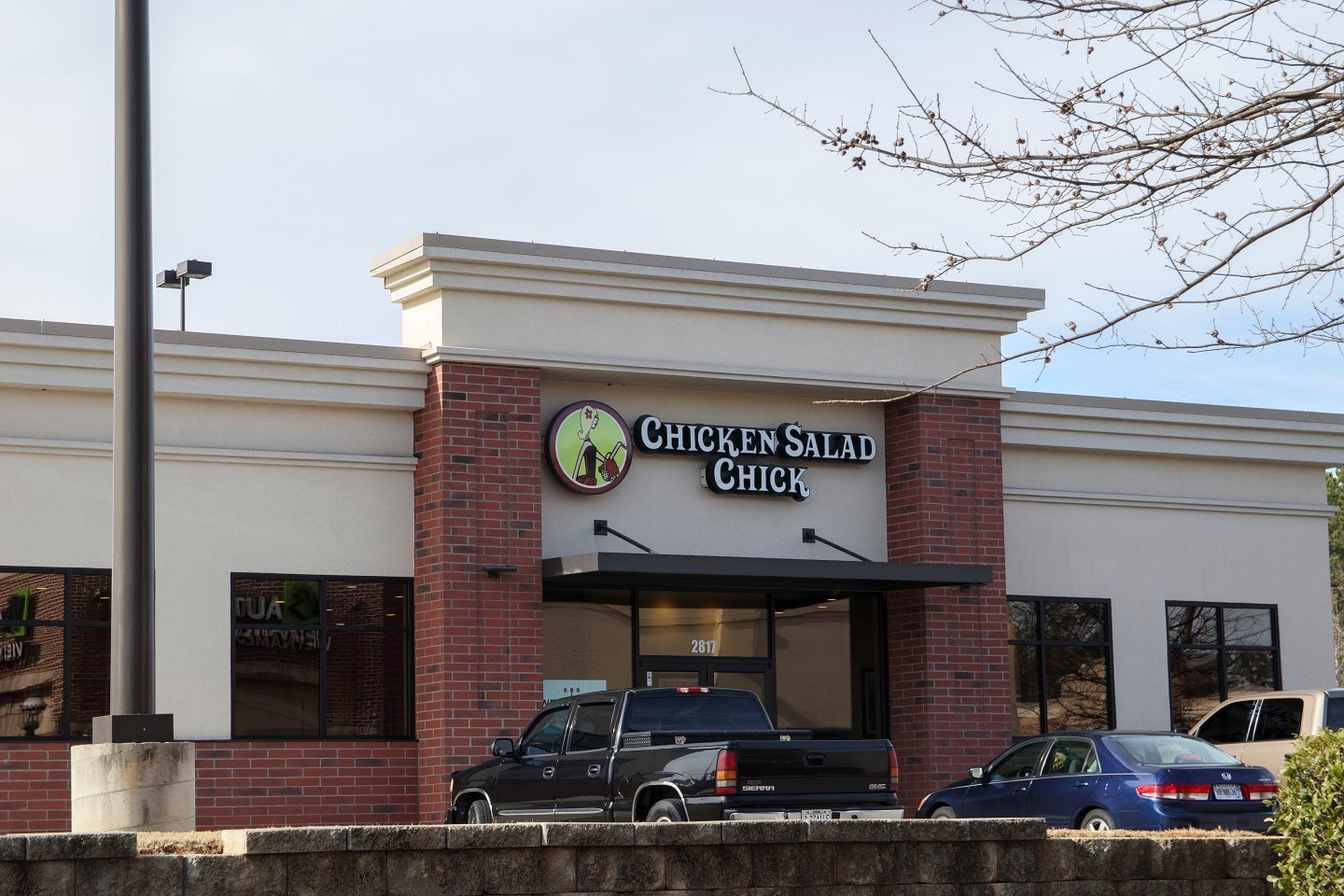 US-based restaurant Chicken Salad Chick has struck an eight-unit agreement, bringing new locations to Arlington and Fairfax Counties, Virginia, in the next five years.
The first location will be opened in the first quarter of 2024.
This expansion increases the brand's current state-wide reach, which includes five open sites – Christiansburg, Hampton, Richmond, Mechanicsville and Roanoke – and 11 more, which are in different stages of development.
Devon Chamberlin, who's behind the development agreement, said: "After being a consumer of the brand for more than a decade, it is a dream come true to have the opportunity to bring something so beloved to our community.
"Not only are we providing a great-tasting, quality product, but we're creating an environment with a communal feel that prioritises customer service with warmth and kindness that is exuded the moment you walk through the doors."
Chicken Salad Chick CEO Scott Deviney said: "Our brand has tremendous growth opportunities across Virginia.
"In the past year, we have signed more than 14 new locations in the state and as we make our way toward Maryland, Delaware, and Pennsylvania, we are gaining brand awareness and fuelling our mission to become America's favourite place for chicken salad.
"That mission is shared by Devon, Patrick and Barry, who bring immense enthusiasm, knowledge and expertise to our brand."
Chicken Salad Chick posted $306.8m in systemwide sales last year, a 20% surge compared with 2021.
The brand continues to expand into new markets, with a 10% growth in unit count year-on-year.