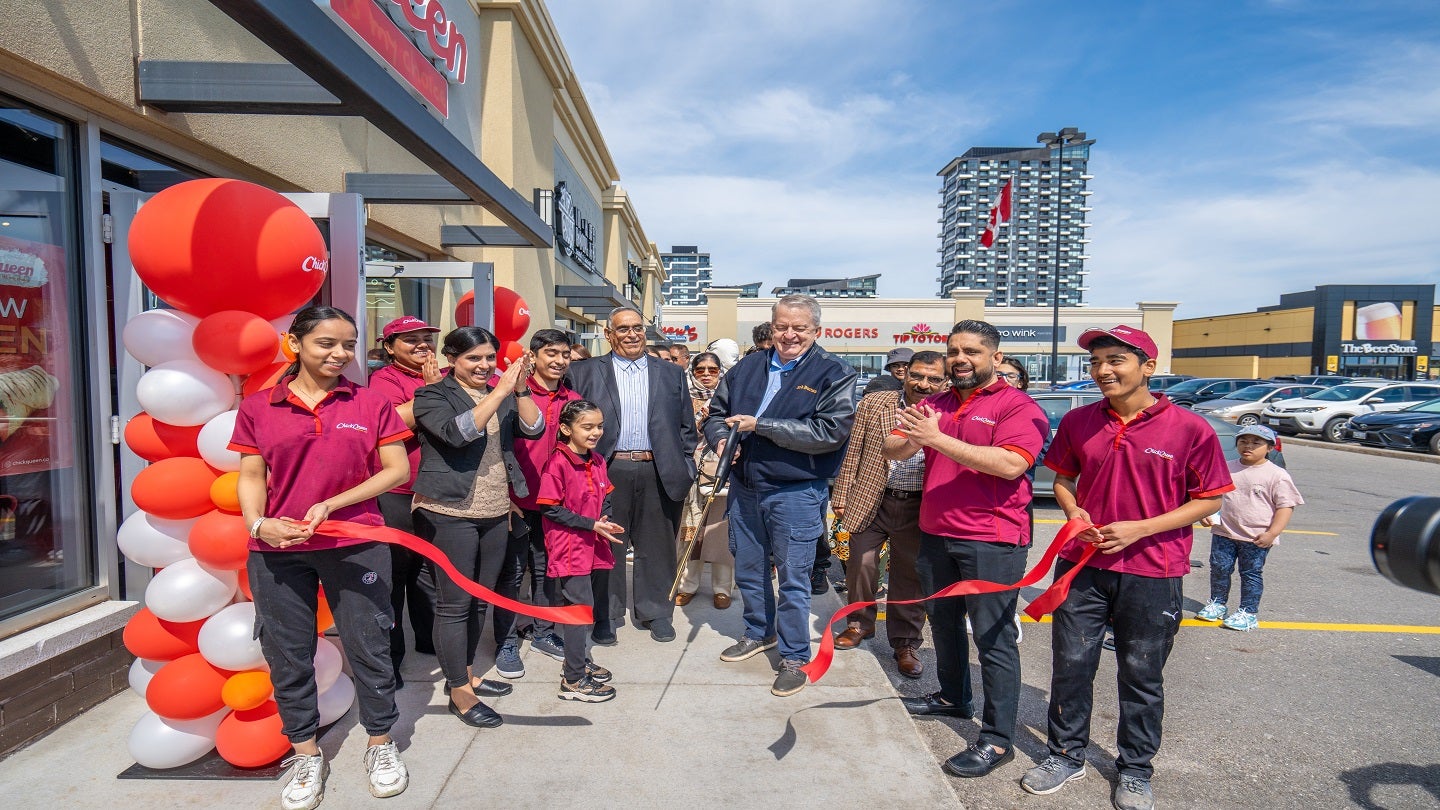 Canada-based fast food restaurant franchise ChickQueen has announced the opening of its third restaurant location in Oakville, Ontario.
The opening is part of the franchisee's plan to expand in the Greater Toronto Area.
A ChickQueen spokesperson said: "We are deeply humbled and thrilled by the overwhelming response from the Oakville community.
"This grand opening isn't just a celebration of our growth, but a celebration of our customers, who have been the key ingredient to our success. We look forward to serving our irresistible offerings to the people of Oakville."
Oakville mayor Rob Burton officiated the ribbon-cutting ceremony.
In September 2022 ChickQueen's announced the opening of its first location in downtown Toronto.
ChickQueen offers Middle Eastern-style fried chicken, grilled chicken, sandwiches and sides.
Opening a new restaurant location is part of the brand's development plan.
ChickQueen Canada president Amir Waheed said: "We're grateful for the positive response we continue to receive from our Canadian customers.
"After satisfying millions of customers' taste buds around the globe, we are now excited to expand our restaurants to Toronto Downtown. We are honoured to serve our new communities great-tasting food made with high-quality ingredients."