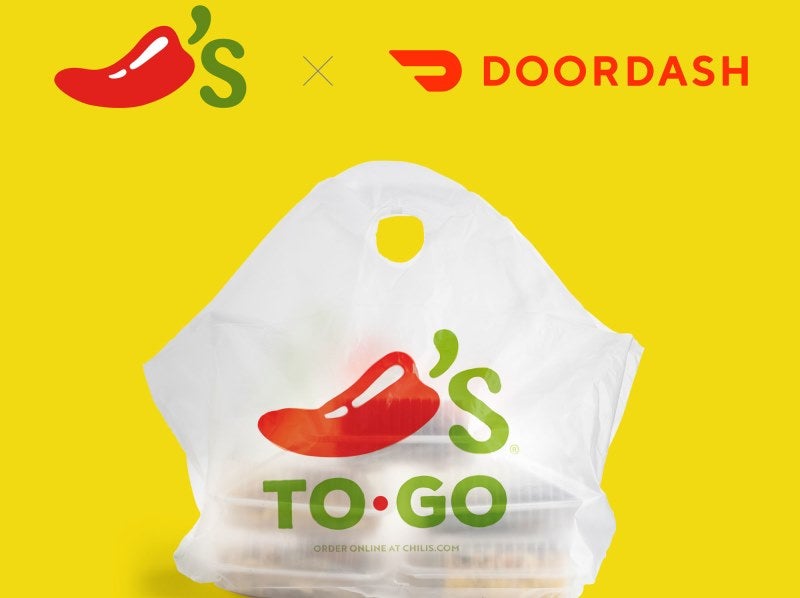 Chili's Grill & Bar's parent company Brinker International has signed an exclusive agreement with on-demand food delivery service DoorDash.
The agreement will see Chili's offerings being delivered to customers from more than 1,000 participating restaurants.
Chili's Grill & Bar president Wyman Roberts noted that the company chose DoorDash as an exclusive partner as the delivery firm has a presence in the areas where Chili's restaurants are located.
The company also noted that it received a positive response for DoorDash delivery in test markets resulting in a significant off-premise sales growth.
Roberts added: "While we tested delivery with several partners, DoorDash integrated seamlessly into our operations, demonstrated the ability to drive incremental sales and provided a consistent Guest experience.
"DoorDash shares our vision of a 'win-win' partnership based on sustainable economics, digital leadership and a constant stream of innovation. Together with DoorDash we can deliver Chili's favourites to Guests wherever they are."
The dining chain expects the partnership to accelerate its omnichannel presence, drive sales growth, and further strengthen the brand for future guests.
As part of the deal, both companies integrated their systems allowing orders placed through DoorDash routed directly to the Chili's point-of-sale (PoS) system providing a seamless ordering experience to guests and team members.
In addition, POS integrations allow DoorDash to sign up and scale restaurants at a faster pace.
The company expects to add additional Chili's restaurants to offer delivery through DoorDash in the near future.
Furthermore, Brinker's other restaurant brand Maggiano's Little Italy has partnered with DoorDash to offer delivery services.
The deal will see DoorDash systems integrated with Maggiano's POS in the coming months.