The Government of China has announced new rules for the online food delivery platforms that operate in the country.
Under the new rules, the government has directed food delivery platforms to further reduce service charges for restaurants, with an objective to reduce the operating costs for food and beverage businesses in the country, TechCrunch reported.
The new move is expected to impact the profit models of Meituan and Ele.me, two major online food delivery platforms operating in China.
The decision was announced by China's National Development and Reform Commission.
After the announcement, the share value of Meituan is said to have dropped by 15% while Ele.me's share value decreased by 4%.
Ele.me is operated by Chinese e-commerce company Alibaba.
Additionally, the state agency has directed online food delivery platforms to offer preferential fees to restaurants located in areas that have been impacted by the Covid-19 pandemic.
Chinese authorities are also said to have ordered food delivery platforms to improve the safety of their workers.
Last October, China's State Administration for Market Regulation (SAMR) imposed a penalty of $533m on Meituan for antitrust violations.
The government agency identified that Meituan was using monopolistic practices such as forcing restaurants to sell their products exclusively through its app.
Additionally, SAMR found that the online food delivery platform was using algorithms, deposits and agreements to ensure that restaurants remained faithful to the company.
In January, Starbucks collaborated with Meituan to bolster its footprint in the country.
Free Whitepaper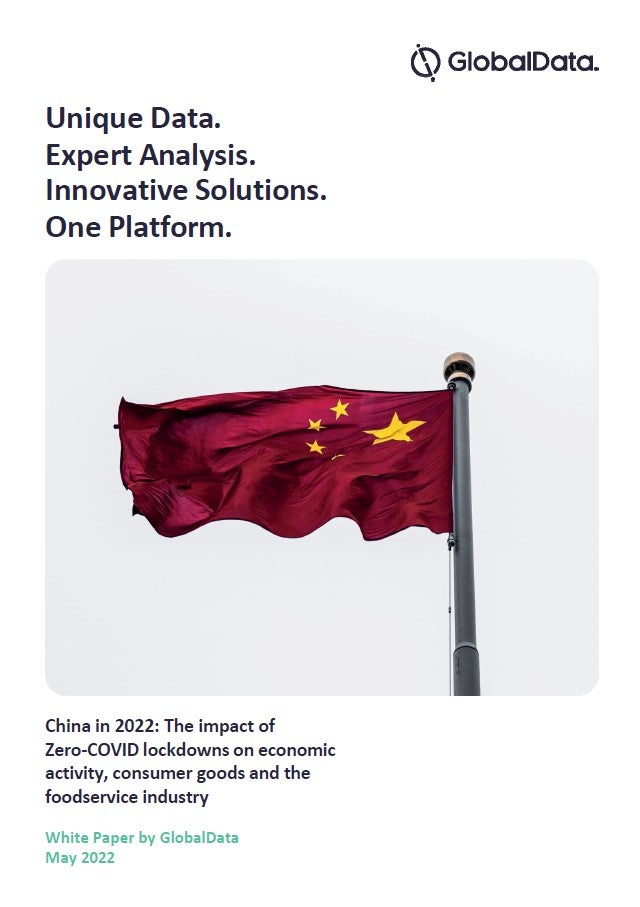 What is the impact of China's Zero-COVID lockdowns on economic activity, consumer goods and the foodservice industry?
While wanting to protect the country from being overwhelmed by Omicron, China's adherence to a Zero-COVID policy is resulting in a significant economic downturn. COVID outbreaks in Shanghai, Beijing and many other Chinese cities will impact 2022's economic growth as consumers and businesses experience rolling lockdowns, leading to a slowdown in domestic and international supply chains. China's Zero-COVID policy is having a demonstrable impact on consumer-facing industries. Access GlobalData's new whitepaper, 
China in 2022: the impact of China's Zero-COVID lockdowns on economic activity, consumer goods and the foodservice industry
, to examine the current situation in Shanghai and other cities in China, to better understand the worst-affected industry sectors, foodservice in particular, and to explore potential growth opportunities as China recovers. The white paper covers:
Which multinational companies have been affected?
What is the effect of lockdowns on foodservice?
What is the effect of lockdowns on Chinese ports?
Spotlight on Shanghai: what is the situation there?
How have Chinese consumers reacted?
How might the Chinese government react?
What are the potential growth opportunities?
by GlobalData