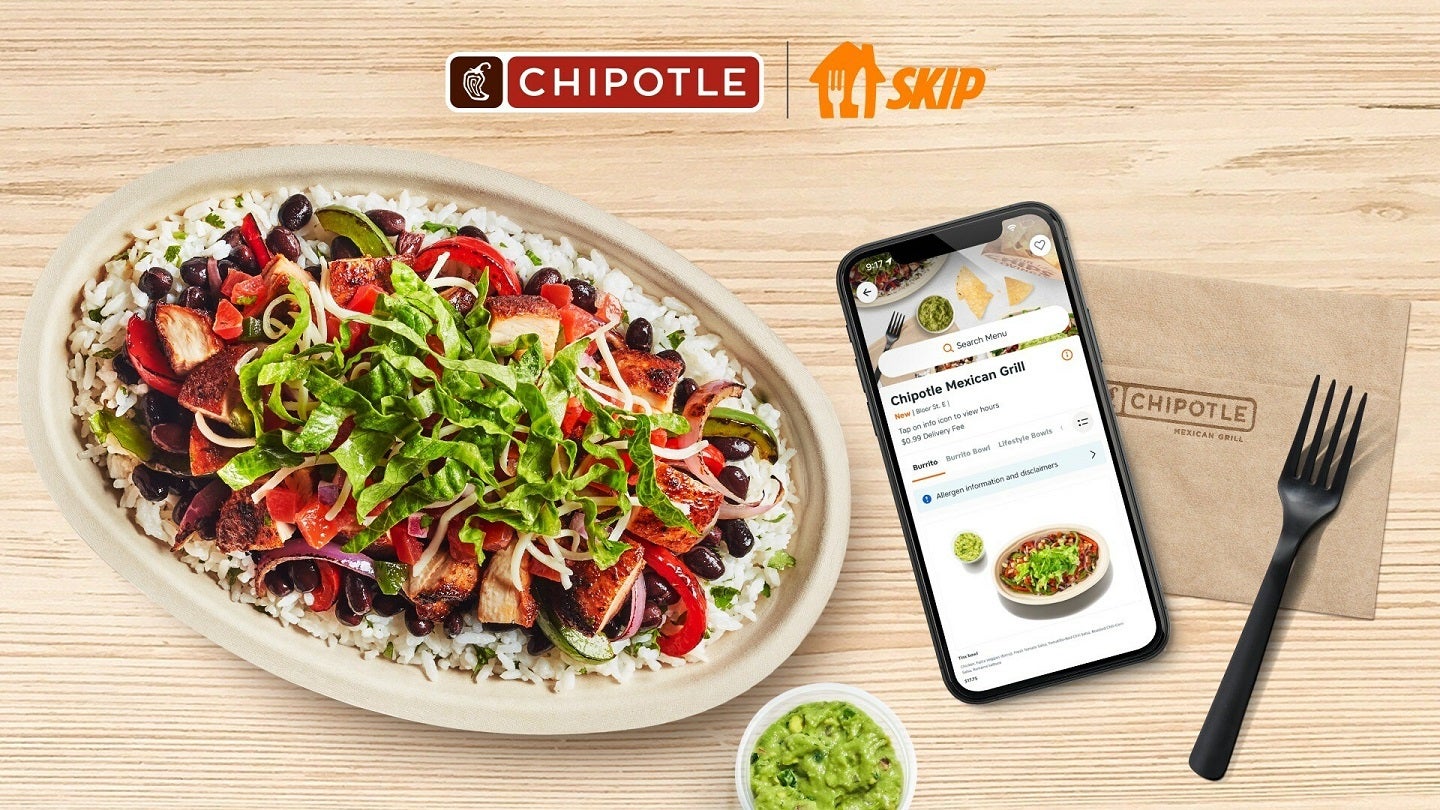 US-based fast casual restaurant chain Chipotle Mexican Grill has partnered with Canadian food delivery service provider SkipTheDishes to further expand its reach.
Under the partnership, the Just Eat Takeaway.com subsidiary SkipTheDishes will pick up and deliver Chipotle products in Ontario and British Columbia.
The launch of Chipotle on the SkipTheDishes platform will also see the introduction of Christina Najjar's (Tinx) signature Tinx Bowl on SkipTheDishes' network from 28 April until 30 April.
Chipotle Canada managing director Anat Davidzon said: "SkipTheDishes gives our guests in British Columbia and Ontario more access to our real food than ever before.
"For Canadians who aren't familiar with our real ingredients prepared fresh by our teams every day, the Tinx Bowl is a perfect introduction to Chipotle."
The Tinx Bowl comprises chicken, extra fajita vegetables, fresh tomato salsa, tomatillo-red chilli salsa, roasted chilli-corn salsa, romaine lettuce and a side of guacamole.
SkipTheDishes communications head Melanie Fatouros-Richardson said: "Our commitment to our restaurant partners goes far beyond our platform as we continue on our mission to cultivate strong relationships with our over 47,000 partners across Canada.
"Much like Chipotle and Tinx, we're always looking for ways to provide Canadians with the best value and widest variety of restaurant offerings.
"As a proud Canadian brand, we're excited to have Chipotle join the network and offer Canadians the full Tinx experience for the first time this weekend!"