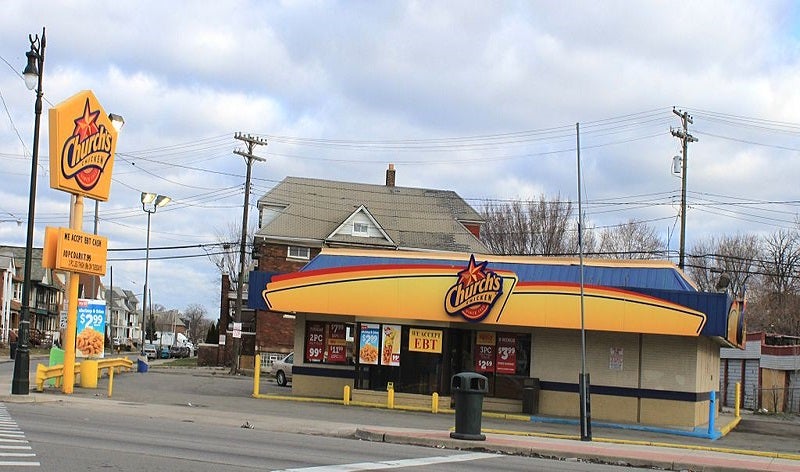 Quickservice restaurant chicken chain Church's Chicken has announced the reopening of two of its locations in Lubbock, Texas, US.
Franchisee Ampler Chicken, which operates more than 70 restaurants of the chain across Texas and New Mexico, operates the newly renovated restaurants.
The reopenings for the restaurants at 905 Avenue Q and at 1702 S 50th Street are set to take place on 14 November and 5 December, respectively.
Ampler Chicken president Mike Collins said: "Ampler is committed to growing the Church's brand and re-imaging our existing locations.
"We want the residents of Lubbock to know that we are proud to invest in the community in which they live, work, and play, and we will continue our support of the neighbourhoods around our restaurants to ensure success for the businesses and to create jobs in the areas we serve."
Both restaurants feature a new design and décor elements.
They include the chain's latest interior seating options, new exterior design and colour palettes, as well as modern lighting inside and out.
Church's Chicken US Operations executive vice-president Pete Servold said: "We're glad to see Ampler Chicken re-opening their Church's locations with the rejuvenated look and feel that speaks to our evolving brand.
"At Church's, we believe in the contributions of our franchisees. Their insights make our restaurants the kind of place that keeps people coming back."
Last month, Church's Chicken re-opened its location in New Orleans, Louisiana, and introduced a new design throughout the restaurant.
Along with its sister brand Texas Chicken outside the Americas, Church's Chicken has more than 1,500 locations in 23 countries and international territories.