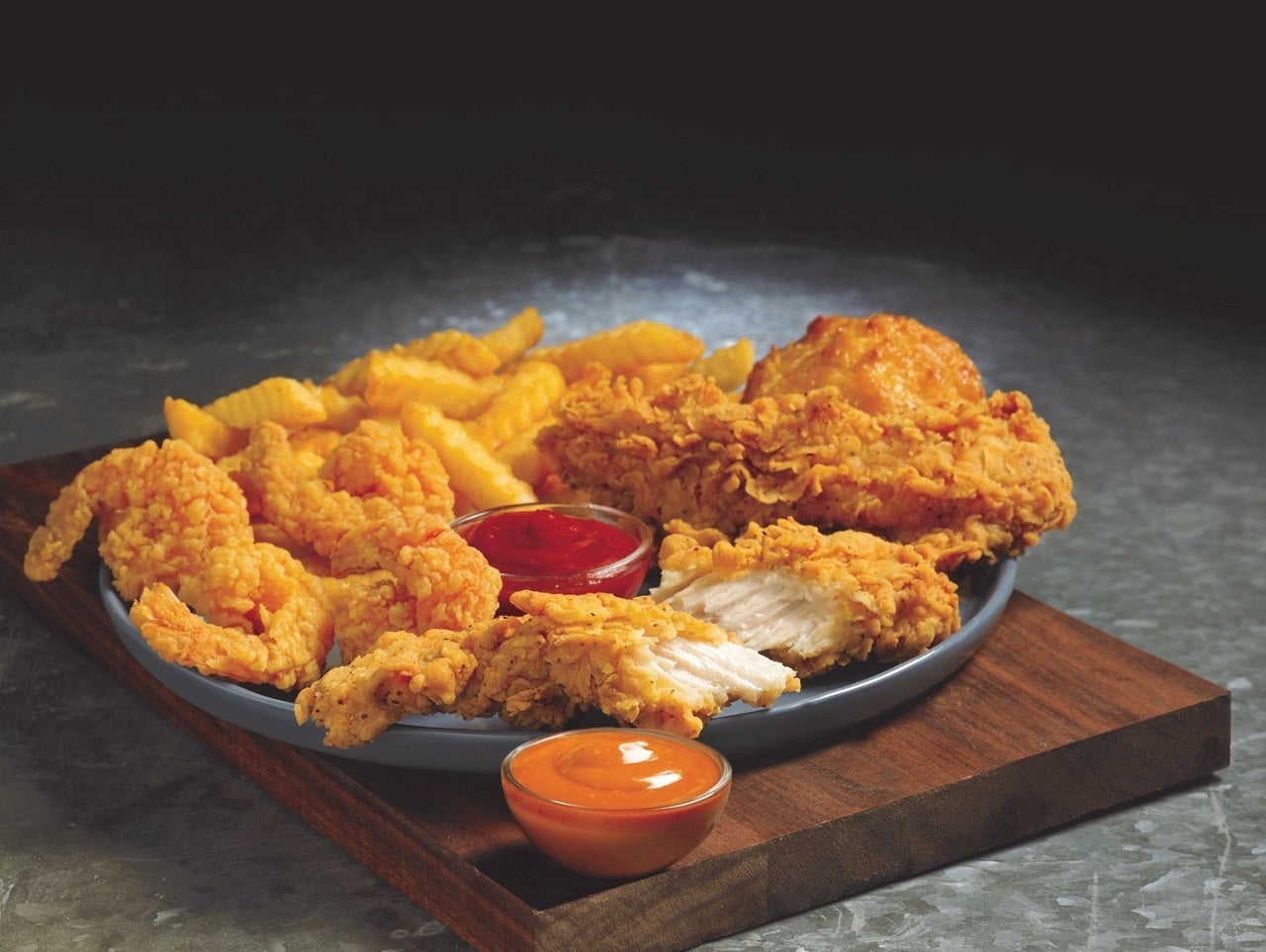 US-based fast food restaurant chain Church's Chicken has introduced Church's Texas Tenders, its latest addition to the boneless chicken category.
This new addition has been included as a permanent feature in the menus of its restaurants in the country.
Texas Tenders has been added after the success of the Church's Chicken Sandwich, which was introduced in October last year.
The latest boneless chicken variant has made its debut in the Tenders 'N Shrimp meal, which is a limited-time combo offering available for Lent.
Church's Chicken chief marketing officer Brian Gies said: "The evolution of our tenders with the introduction of our new Texas Tenders gives our guests even more reasons to choose Church's. With the new Texas Tenders 'N Shrimp meal, we're combining two menu items packed with the flavors our fans crave. You can taste the punched-up flavor in every bite of these Texas Tenders and Crispy Butterfly Shrimp, delivering an authentic taste of down-home cooking."
Texas Tenders are marinated in buttermilk and then hand breaded with Church's signature seasoning blend and cooked until crisp and golden.
The latest addition comes with new Smoky Honey-Q dipping sauce, which is a blend of BBQ and honey mustard with a hint of seasoning to provide a mix of sweet, heat and smoke in every dip.
Each Texas Tenders 'N Shrimp meal is served with two Texas Tenders, four Crispy Shrimp, fries, a Honey-Butter Biscuit and cocktail sauce for  $5.
This meal deal will be available only at participating restaurants until supplies last.
Customers can order the new Texas Tenders 'N Shrimp meal at any of the participating restaurants through the drive-thru, carry-out and Order Ahead modes.