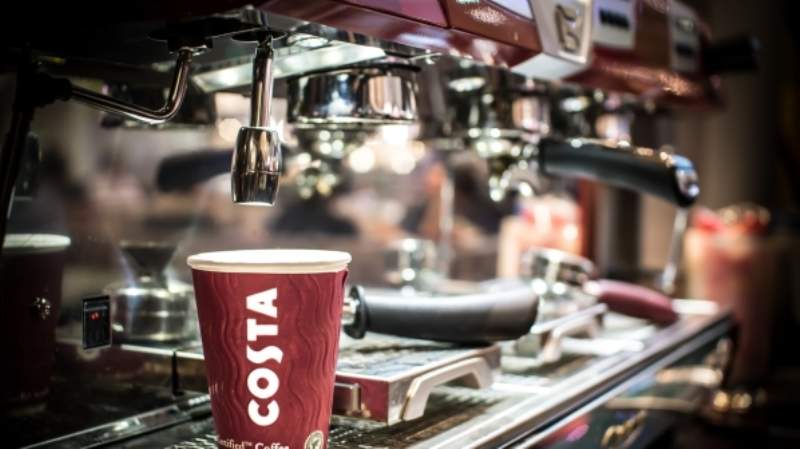 Soft drinks giant Coca-Cola has signed a definitive agreement to acquire London-based coffeehouse chain Costa for £3.9bn ($5.1bn) from its parent company Whitbread.
The coffeehouse chain currently operates 4,000 locations, a coffee vending operation, for-home coffee formats and a roastery.
According to Coca-Cola, the deal will allow the company to expand its presence and create a strong coffee platform across parts of Europe, Asia Pacific, the Middle East and Africa.
It will also expand the company's coffee portfolio, which already includes its Georgia brand in Japan.
Coca-Cola president and CEO James Quincey discussed the acquisition's various advantages, which includes capitalising on one of the fastest-growing beverage categories in the world with the UK's leading coffee company.
"We'll operate Costa with our successful, connected-but-not-integrated model within Coca-Cola."
Quincey said: "Costa gives Coca-Cola new capabilities and expertise in coffee, and our system can create opportunities to grow the Costa brand worldwide.
"Hot beverages is one of the few segments of the total beverage landscape where Coca-Cola does not have a global brand. Costa gives us access to this market with a strong coffee platform."
Costa will also offer its expertise in the coffee supply chain including sourcing, vending and distribution with potential to expand further in various formats, serving customers across The Coca-Cola system.
The transaction is subject to the approval of Whitbread shareholders, as well as other customary closing conditions such as antitrust approvals in the European Union and China.
Quincey added: "It's very important to me that we let Costa be Costa. We'll operate Costa with our successful, connected-but-not-integrated model within Coca-Cola. Costa is a very different business for us, and we want current Costa employees – from executives in the UK to baristas in stores around the world – to be assured that we respect and value their expertise.
"These are times of remarkably fast changes in our industry. I'm excited about Costa because it can help Coca-Cola become even better – together, Coca-Cola and Costa will take another great step as a total beverage company."
The deal is scheduled to be complete in the first half of 2019.