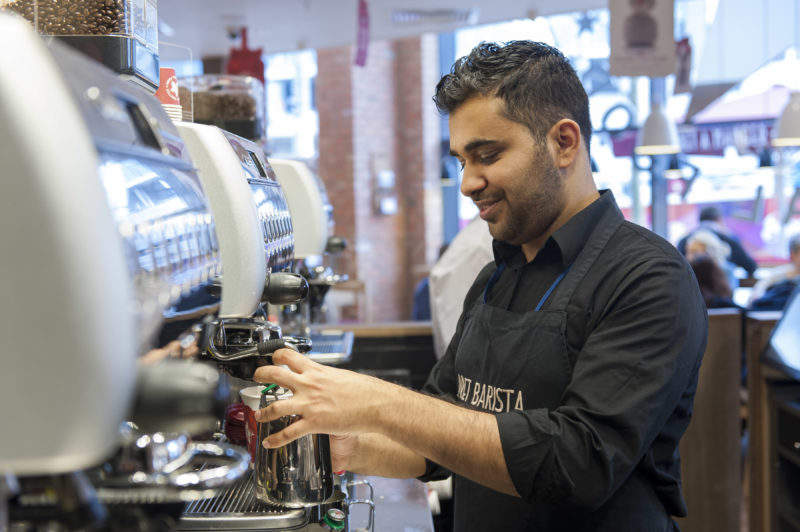 High street chain Pret a Manger is to open its first shop in Germany 'later this year,' in partnership with Station Food.
The new venue will be situated at Berlin Central Station (Berlin Hauptbahnhof), and will offer customers its vast range of hot drinks and freshly prepared sandwiches, soups, salads and sweet treats – all made on-site each day.
Michael Haley, partnerships director at Pret, commented: "We're thrilled to announce that we are opening our first shop in Germany at Berlin Central Station – the central hub for all rail traffic in the city.
"We'll be serving our freshly prepared food, and organic coffees and teas throughout the day, and we're looking forward to welcoming our new customers to the shop."
Station Food managing director, Marcus Paul, added: "Station Food has been a fan of the Pret since day one, so we're delighted to be collaborating with (the company) to open its very first shop in Germany.
"We feel confident that tourists, rail passengers, local office workers and those who live nearby will enjoy Pret's fresh food, juices and hot drinks."