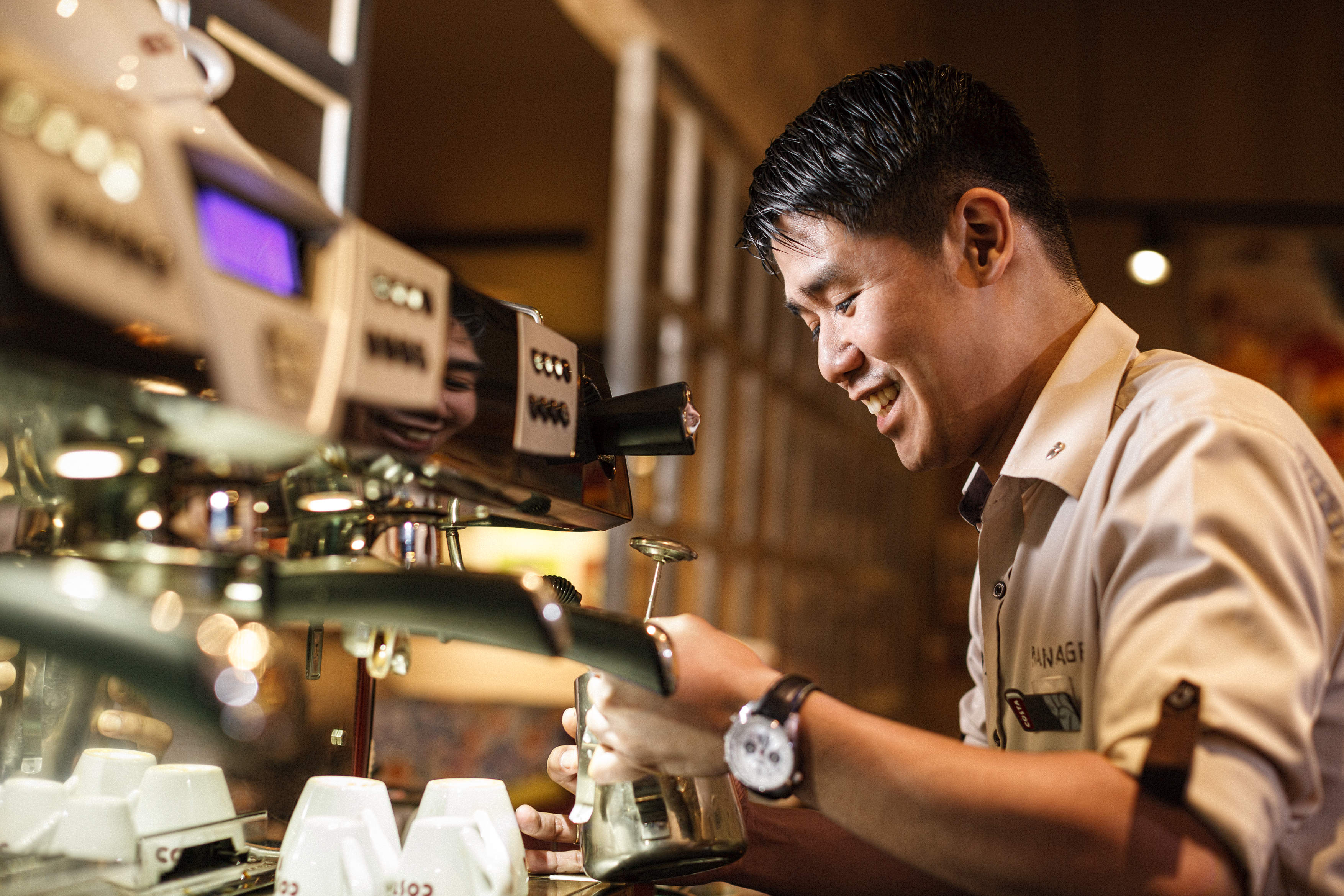 Whitbread PLC – owner of Costa Coffee and hotel chain, Premier Inn – announced its annual financial results for the 52 weeks to 2 March, today (25 April), confirming that it will "pursue a demerer of Costa."
Celebrating its "strong UK performance," overall group revenue increased by 6.1% year-on-year – from £3.1m to £3.3m in 2018 – while underlying operating profit was also up 5% to £622m.
That said, in light of recent economic and industry data, Whitbread chief executive, Alison Brittain, said the company "remains cautious on the consumer environment" but is "confident of further growth in the years ahead."
As Costa focused on the increasing demand for convenience, reporting "continued excellent growth" of its Costa Express format, Premier Inn's Germany expansion accelerated – agreeing to acquire 19 hotels, which will bring its total hotel count to over 30 by 2020.
Brittain commented: "Whitbread has produced another strong financial performance this year, with revenue growth of 6.1% to £3,295 million.
"Disciplined cost management has enabled us to grow underlying profit before tax by 4.5% to £591 million, with statutory profit before tax up 6.4% to £548 million.
"In the UK, we have increased revenues, profits, cash flow, dividends and return on capital, notwithstanding challenging market conditions. This growth has been underpinned by disciplined investment in new capacity for both Premier Inn and Costa, and a relentless focus on improving the overall experience for our millions of customers.
"With on-going growth in coffee consumption and our increasing ability to win market share from the independent hotel sector, we are confident of further growth at a good return on capital in the years ahead.
"Internationally, we announced two strategically significant transactions for Premier Inn in Germany and Costa in China. In our first acquisition in Germany, we have agreed to acquire 19 hotels. In addition to our organic pipeline, this will ensure we have at least 31 hotels, comprising 5,720 Premier Inn rooms by 2021.
"In China, we completed the buy-out of one of our two joint-venture partners. This acquisition provides Costa with full control of stores outside Beijing and allows us to increase our ambition to target 1,200 stores by 2022.
"These acquisitions provide solid foundations from which both businesses can grow international operations of increasing significance in the years ahead.
"In addition to growing our business at a good return on capital, we have also worked hard to generate meaningful savings from our efficiency programme have offset the material structural inflation that is impacting the hospitality sector.
"Our strong execution to date has delivered savings of £105 million, which gives us confidence that we can increase our target from £150 million to £250 million, with £100 million to be delivered over the next two years. These additional efficiencies will help to offset a substantial proportion of anticipated inflationary pressures in the next few years.
"Given recent economic and industry data, we do remain cautious on the consumer environment, especially on the high street, which we expect to remain challenging in the near term. The combination of our commitment to the investment programme and the current UK consumer environment naturally means our near-term profit growth may be lower than in previous years.
"However, I am confident that this strategy will deliver long-term sustainable growth in earnings and dividends, combined with good return on capital for years to come.
"Today we have issued a market announcement regarding Whitbread's Group structure which covered the separation of Premier Inn and Costa through a demerger of Costa."