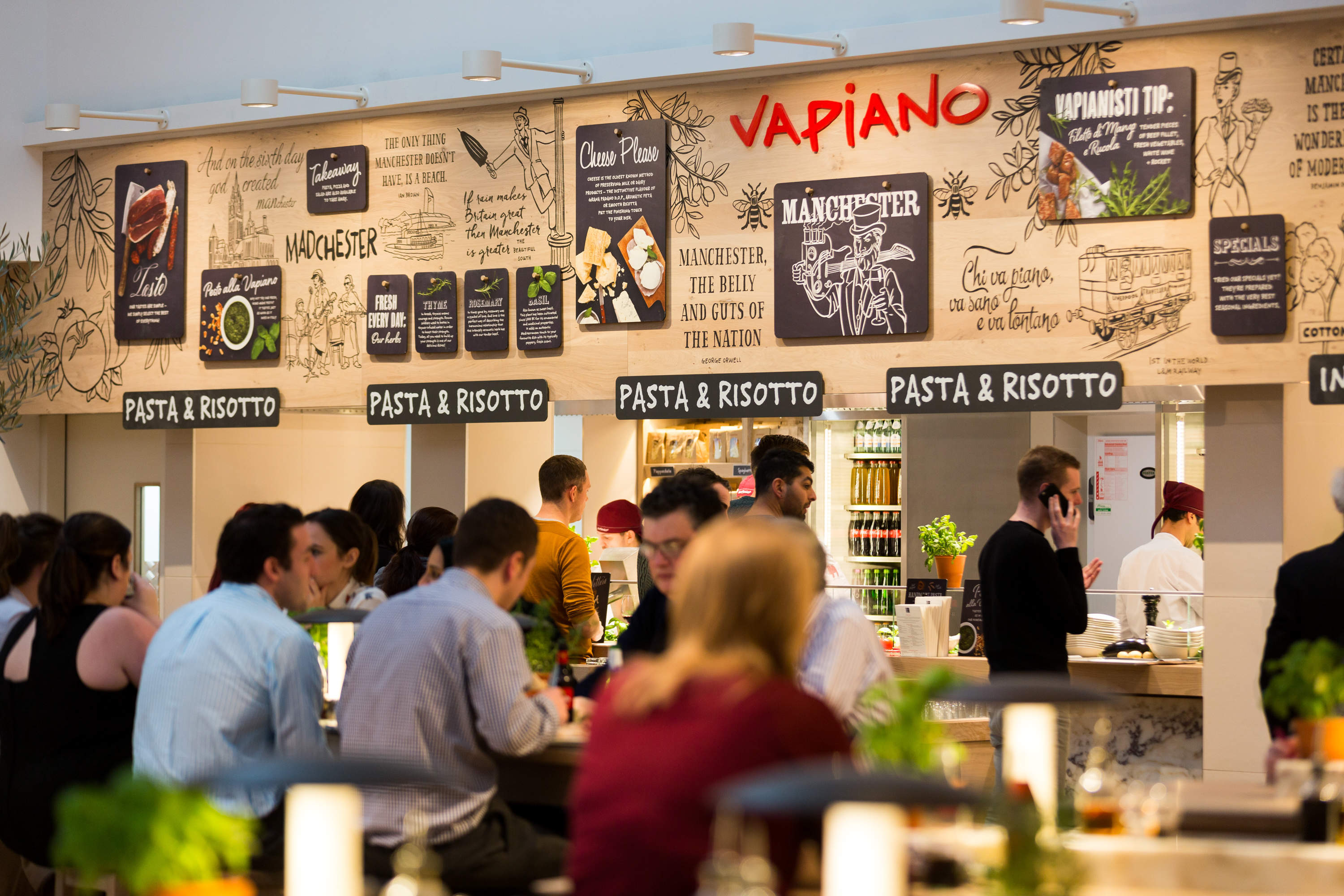 A new contract between Italian Autogrill Group – owner of Vapiano restaurants – and airport restaurant operator, HMSHost International BV, will see Vapiano launch in airports and train stations across the UK and Europe.
Specialising in pizza and pasta, Vapiano currently operates in Europe, Australia, Africa, Asia, and North and South American, with the new sites opening as a franchise model with HMSHost International.
The partnership is set to launch Vapiano in airports, train stations and outlet centres across the UK, Scandinavia, Germany and the Netherland, with each occupying a 250-350 sq. m. space. They will also offer services tailored to the needs of travellers, including both eat in and takeaway options.
Vapiano chief executive, Jochen Halfmann, said: "We are very pleased to be working with HMSHost, the perfect partner for our further expansion in high-traffic travel hubs.
"This collaboration will enable us to open more Vapiano restaurants at international locations and further increase our profile. After a successful test phase of our pilots, we will make a joint decision about further strategic expansion."
Walter Seib, HMSHost International chief executive, added: "We are proud to start this new partnership with the Vapiano brand.
"Within our portfolio, the brand is an enrichment for our organisation and reflects the need of our guests. Vapiano is known for its food preparing 'à la minute' in front of the guest.
"We passionately believe in the power of this brand at high-traffic locations, creating consumer demand and value for future business partners, and look forward to building our partnership."