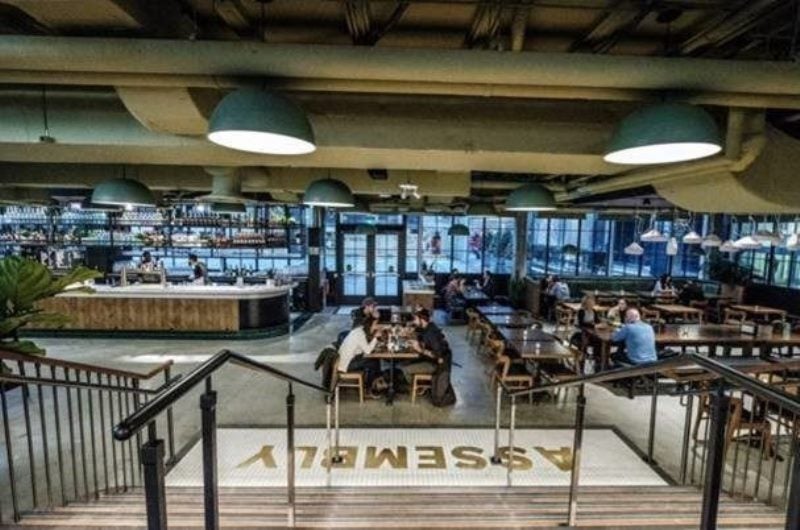 Foodservice provider Compass Group Canada has acquired a majority stake in Toronto's gourmet food hall and event venue, Assembly Chef's Hall.
The acquisition follows after the company and Toronto-based entrepreneur Andreas Antoniou entered into a partnership agreement with Assembly Chef's Hall.
This acquisition will further strengthen Chef's Hall as a premier, gourmet food destination.
Assembly Chef's Hall president Andreas Antoniou said: "No other retail category has seen as much significant growth as food halls in recent years and that is why we believe we have captured the attention of Compass Group Canada. Their strong investment track record and deep focus on operational and strategic development makes them an ideal partner for Assembly Chef's Hall and our expansion plans."
Located at 111 Richmond Street West, the 18,000ft² Assembly Chef's Hall serves more than 2,500 guests per day.
In 2017, Assembly Chef's Hall celebrated its opening in Canada and has since become home to Toronto's top chefs, food restaurateurs and baristas.
Antoniou will remain Assembly Chef's Hall president while Compass Group Canada CEO and chief innovation officer Saajid Khan and Michael Hachey respectively will be added to Assembly Chef's Hall Board of Directors.
Compass Group Canada CEO Saajid Khan said: "We are thrilled to partner with Andreas Antoniou on his outstanding vision, the Assembly Chef's Hall. As a business, we are not focused on being the largest, we are focused on being the best, particularly when it comes to our culinary offering.
"This Chef's Hall exemplifies the very best in culinary excellence and we look forward to bringing that experience to our guests and sharing this culinary innovation incubator with our talented Chefs within Compass, while helping to build on this innovative concept."