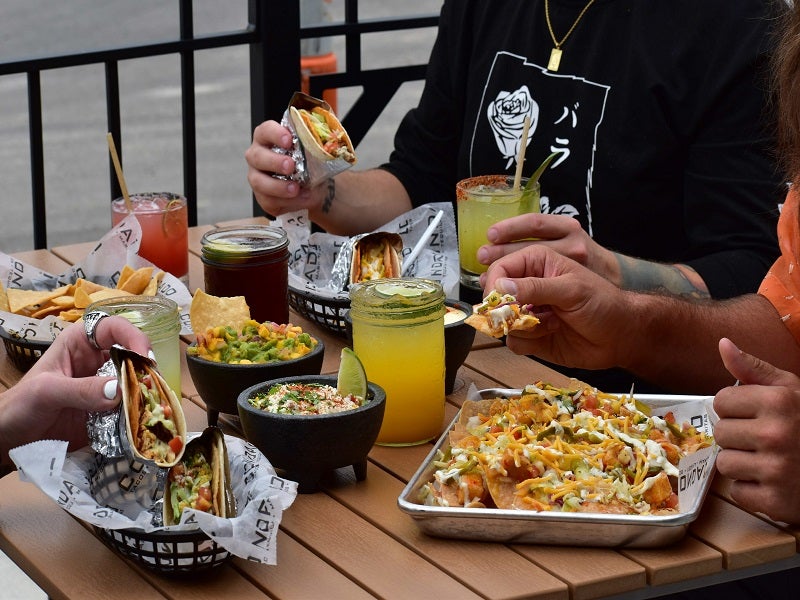 US-based taco restaurant company Condado Tacos has announced plans to open 12 new restaurants this year.
Eight of the restaurants will be opened in new markets.
These new markets will include Ballpark Village, St Louis, Missouri; Buffalo, New York; Charleston and Greenville, South Carolina; Birmingham and Huntsville, Alabama; Knoxville, Tennessee; and Louisville, Kentucky.
Condado Tacos will open at least another four new locations in existing markets.
Condado Tacos president and CEO Chris Artinian said: "We are thrilled to continue our swift growth plan and to bring Condado Tacos to new cities across the US in 2023.
"We offer craveable tacos, fresh margs, and tequilas all at an amazing value, which we believe is the best experience you can have for $20, whether you're dining in or choosing fast, convenient pick-up or delivery, or even for our offsite catering.
"Condado Tacos is unmatched as the perfect blend of cool, edgy and artistic vibe combined with creative, clean, flavourful food and drinks."
Backed by private equity firm The Beekman Group, Condado Tacos was established in 2014. Since then, the restaurant company has expanded its footprint to 39 locations in 13 markets.
It claims that its offerings are clean, preservative-free, and include vegetarian, vegan and gluten-free options.
Condado Tacos also features a full bar with a large collection of 100% blue agave tequilas as well as a menu of speciality margaritas.
Last December, Condado Tacos announced that is aims to open between 90 and 100 restaurants by 2026.