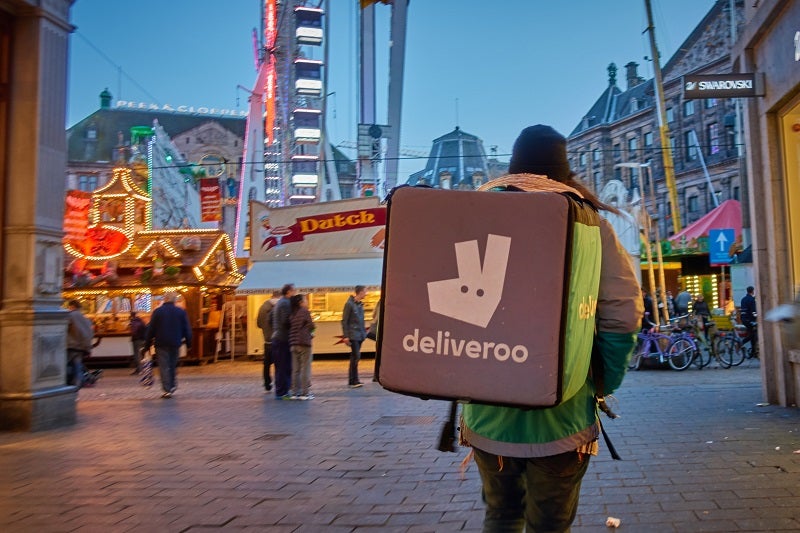 British consumers predict food delivery technology could change the way they order takeaways, as  the Go Technology report by data insight company CGA reports 28% of British consumers are now ordering more food online than they did a year ago.
The report found that millennials order half of food deliveries and 44% of orders are purchased via online channels. Of frequent food delivery customers, 61% think the "quality of the food they received is better than, or the same as, food served in a restaurant".
CGA retail and food business unit director Karl Chessell said: "Delivery has changed wholesale in the last few years: firstly, with the advent of ordering platforms such as JustEat, and subsequently with facilitators such as Deliveroo providing a solution that is geared towards the customer and restaurant industry alike.
"But delivery doesn't come without its challenges. Operators who want to exploit this huge opportunity should do so with the needs of the consumer at the forefront of their minds, and invest in the processes and systems that can best serve their customers.
"Building a great service enhances brands and offering home delivery can open up a whole new customer base away from the high street. However, poor operational execution will see customers go elsewhere and damage the hard-earned brand reputation across all channels."
Food delivery technology: Consumer predictions
Online Italian food retailer Nife is Life analysed the report "to discover the technology advances consumers predict they will see in the future of food delivery." It found that 40% of consumers think they will see more restaurants offering delivery through their websites and 29% of consumers think mobile delivery will grow.
A third of consumers anticipate GPS tracking to become an essential component of the food delivery process and a fifth believe automated voice-based ordering, like Siri and Alexa, will become a permanent fixture.
One in six consumers thinks cook-it-yourself ingredient boxes will become available at eateries. Only  16% predict there will be advances in drone delivery, such as pin-point location and 15% predict driverless vehicle technology.
Nife is Life spokesperson Alessandra Mangini said: "Our analysis of the data shows food and drink delivery is a fantastic way for brands to enrich their services and welcome an entirely new customer base away from the high street, where competition to stay relevant is rife and unforgiving.
"To succeed, execution needs to be precise and detailed. Speak with existing customers to better understand what their idea of good service is; what do they want, what do they need from their experience?
"It may also be an idea to invest in tech services if you have the budget. Additions like GPS, automated voice ordering and drone delivery are anticipated, with the end goal being fast-paced service, whilst delivering quality food without the hassle.
"It's an area of business you are sure to capitalise on in today's market, if implemented well."